Dujovne foresees Argentina's October inflation "will be bad"
Friday, October 26th 2018 - 00:48 UTC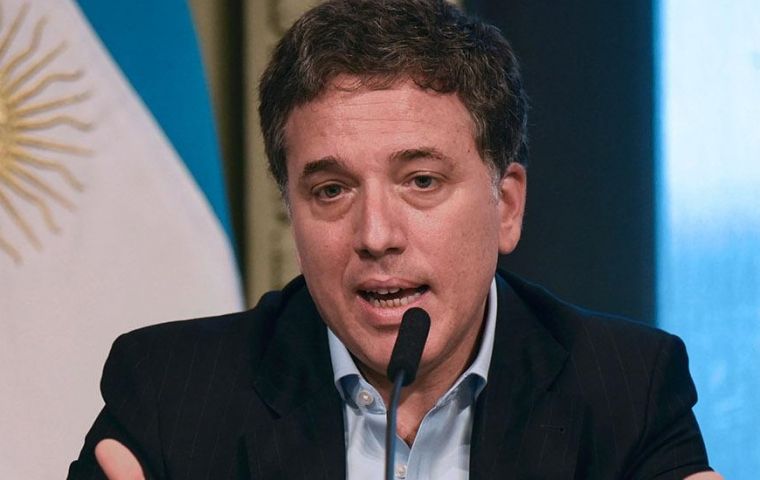 Argentina's Finance Minister Nicolás Dujovne Tuesday admitted October's inflation "will be bad" due to the September carryover. But he expected "a clear drop" for November.
The peso devaluation in August was passed onto both wholesale and retail prices in September, which will show in October's figures, Dujovne explained.
He added that for this reason "the October number will be bad, even when the high frequency indicators are showing lower variation numbers" that will be "more visible towards November and December."
Dujovne made these comments after a cabinet meeting headed by President Mauricio Macri at the Casa Rosada.
He also acknowledged that "society is going through a difficult time," but promised inflation will "slow down from now on."
Dujovne underlined that "the figure of 23% year-to-year in December, is not unattainable", after arguing that Argentina "has no inflation targeting scheme, but monetary aggregate goals."
With the congressional approval of the 2019 budget still pending, Dujovne said that "the goal is to preserve the monetary base in nominal terms until July next year, and then the Central Bank will redefine how fast it moves." He estimated it will not exceed 1% per month.
Central Bank President Guido Sandleris concurred about inflation in October and a drop for November and December, as he added that the inflationary spiral began in April and reached a peak in September, which according to the Indec accumulated an increase of 6.5%.