Cabify set to quit Brazil by June 14 citing lack of profitability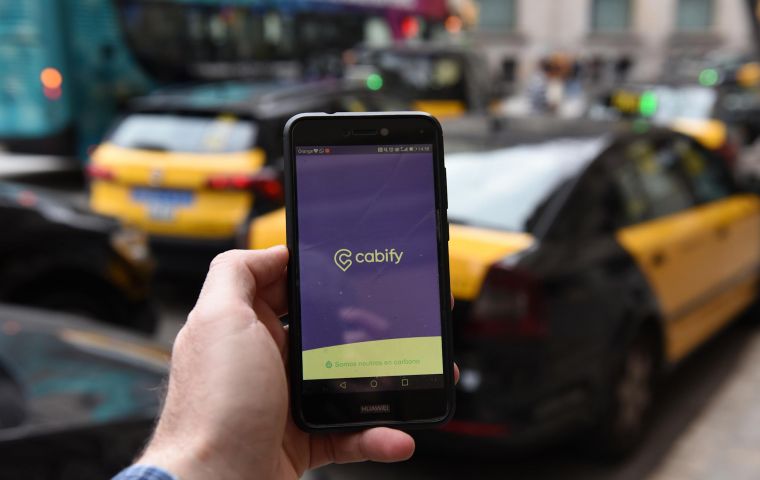 The passenger transport app Cabify Friday announced it will be dropping all operations in Brazil by June 14 due to lack of profitability and the serious health crisis in the country.
The company made its decision known through social media and a press release as well.
Cabify was operating in the largely-populated Brazilian cities of Belo Horizonte, Brasília, Campinas, Curitiba, Porto Alegre, Rio de Janeiro, Santos and São Paulo.
In the statement, Cabify stressed "it has a strong commitment to profitability" and, therefore, decided to end operations in Brazil.
Cabify also said that the Brazilian market is still affected by the "serious health situation in the country and the local socio-economic crisis caused by Covid", which makes it difficult to "create value."
Some users registered with Cabify received an email notifying them of the decision but also guaranteeing them that until June 14 services will be available as usual.
Nevertheless, Cabify insisted it will remain fully operational "in other cities in Latin America and Spain", where the company was founded. "All the cities in Latin America and Spain where Cabify is present show good rates of recovery compared to the level of activity before the pandemic and, on average, Cabify's global travel demand recovered by 75% by the end of 2020," the statement read.
The company landed in Brazil in June 2016. In 2017, the Maxi Mobility group, owner of Cabify, bought over the Brazilian platform Easy Taxi, which two years later was incorporated into the Spanish app.