Chinese vaccine developer eyes production in Chile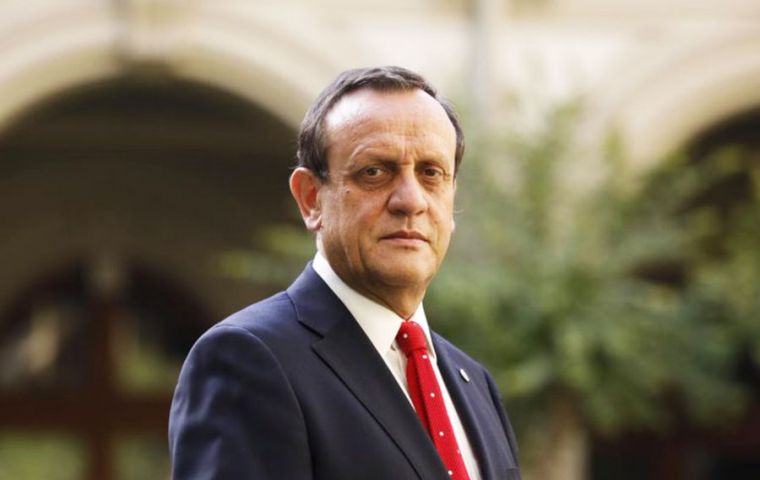 China's Sinovac Biotech laboratory is reportedly evaluating the possibility of manufacturing the immunizer in Chile in a joint effort with the local Pontifical Catholic University, Rector Ignacio Sánchez said in a newspaper interview published Tuesday.
"Sinovac intends to establish a vaccine manufacturing plant in Latin America and finds that our country can be a very good place," Sánchez said. The laboratory is looking specifically to produce the Coronavac vaccine in the region, it was reported.
Sánchez also told the local newspaper El Mercurio that the university had been approached to "work together on their arrival from the point of view of science." The joint venture would also seek to a second phase 3 clinical study of the Coronavac vaccine.
The Chilean scholar also pointed out that "in this year and a half of work in a pandemic, links "between the university and the laboratory have been strengthened, in addition to having held conversations for several months and agreements could be finalized for the second half of the year."
Other vaccines, such as those against influenza and hepatitis could end up being produced locally in Chile as a consequence of the agreement currently under consideration, Sánchez explained.
The Sinovac vaccine is the one most commonly used in Chile's anticovid immunization effort. According to the Science Ministry 12,682,570 doses of Sinovac have been administered nationwide.
In a related development, Chile's Institute of Public Health (ISP) has ruled out the existence of a "Chilean variant" of the virus, after rumors in that regard started circulating Monday. ISP Director Heriberto García said: "We rule out the existence of a Chilean variant in the world at this time." He added that "we reviewed the GISAID database (global initiative to share data on influenza viruses), where the variants are named according to the country of origin and in this case no variant called Chilean appears," García told a TV crew.
García explained that it could have been a confusion, because of a traveler who had been in Chile.