Brazil bans entry of foreign travellers from India due to rising number of covid-19 cases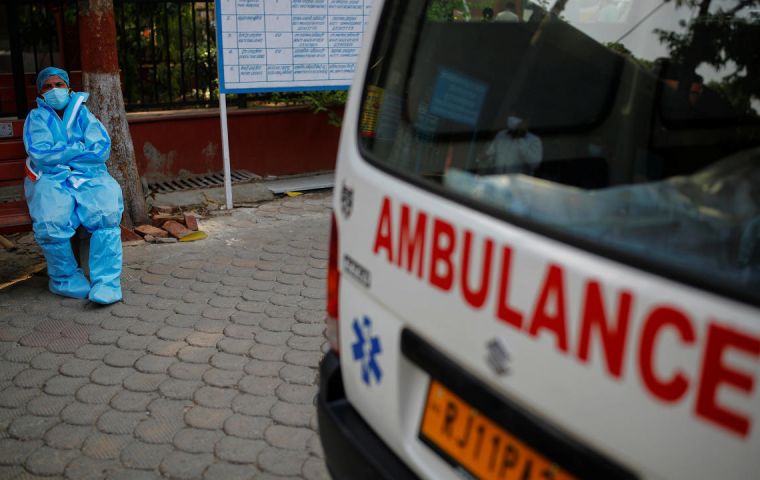 The Brazilian government has banned the entry of travellers from India as a result of the spread of the coronavirus pandemic in the Asian country, an extra edition of the Diário Oficial da União (Official Gazette) published on Friday.
President Jair Bolsonaro's administration reached this decision following a recommendation by the National Health Surveillance Agency (Anvisa).
According to the new resolution, foreigners have been banned from entering flights originating in or passing through India, adding to the ban already imposed on travellers from the UK and South Africa.
The legal document is signed by ministers Luiz Eduardo Ramos (Civil House), Anderson Torres (Justice) and Marcelo Queiroga (Health).
The resolution also mentions landing restrictions for flights originating in India.
According to press reports, Anvisa's recommendation was sent to the executive on 4 May, but only on Friday did the authorities act on it.
However, the resolution includes several people who are not covered by the ban. For example Brazilian citizens (born or naturalised); immigrants with permanent residence status; duly identified foreign diplomats or delegates; foreign professionals on a mission for an international organisation, duly identified; foreign family members of a Brazilian citizen; foreigners whose entry is specifically authorised by the Brazilian government for reasons of public interest or humanitarian reasons.
But all must observe a 14-day quarantine upon entry.