Latam will resume Santiago/Punta Arenas flights on November 2nd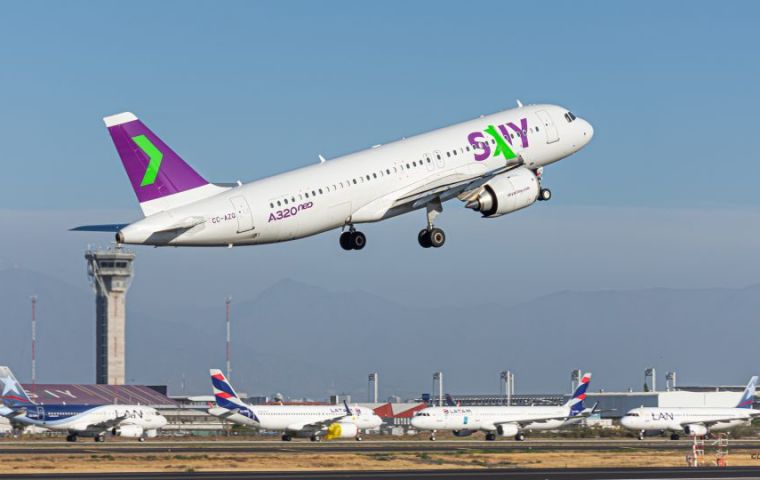 LATAM and Jetsmar will be resuming their flights to Punta Arenas from Santiago on November 2 and 4 respectively. The announcement by Magallanes Region officials followed the arrival of Sky airlines to Puerto Natales and the confirmation of two weekly flights, Tuesday and Thursdays until the end of the year.
In the previous season, 2020/2021 regular flights were limited given the strict conditions demanded from travelling passengers as part of the measures to contain the pandemic.
During the 2019/2020 season, from 9 November to 22 March, the Punta Arenas terminal received 364 commercial flights with the arrival of 29,147 passengers. But in 2020/2021, from December first to May 2nd, the number of flights plunged to 228 and 12,700 passengers.
The Sky flight arrived at Puerto Natales, Tuesday midday with 78 passengers, having left Santiago and with a call at Puerto Montt. The return flight was almost full with 181 travellers.
Provincial delegate Ericka Farias informed of Sky airlines schedules and revealed that last February it was requested airlines remain operational the whole year. However this was not possible, but airlines agreed to advance the summer season, and that is why flights had started as early as September.