Allende's niece and a Latin woman member of Biden's cabinet will attend the inauguration of Boric in Chile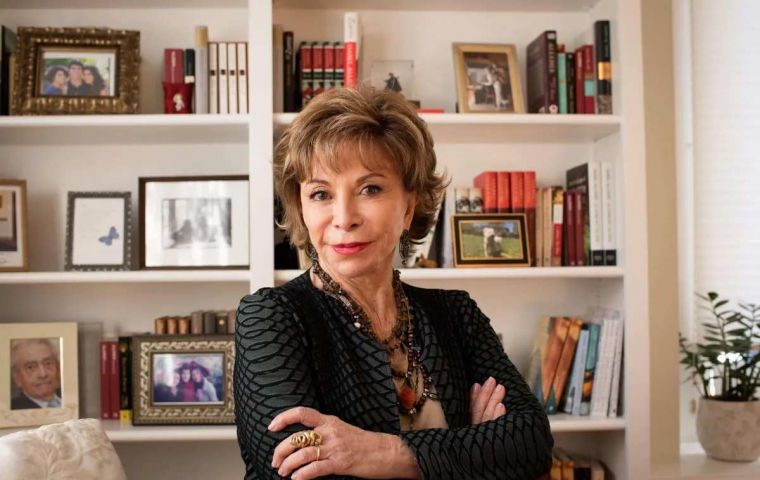 Renowned Chilean Latin-American writer Isabel Allende will be part of the United States government delegation to the taking office of Chilean elected president Gabriel Boric, on Friday 11 March, according to a release from the White House.
Ms Allende, who is a US resident and the niece of former president Salvador Allende deposed by the military dictator Augusto Pinochet in 1973, will attend the ceremony at the Chilean congress next to the US delegation in representation of president Jose Biden.
The White House announced this Tuesday that the delegation to Valparaíso to attend the inauguration of Gabriel Boric will be headed by Isabella Casillas Guzmán, Administrator of the US Small Business Administration, the only Latin woman in the Biden cabinet.
The other members of the delegation are Richard Glenn, Chargé d'Affaires, at the U.S. Embassy in Santiago, and Brian A. Nichols, Assistant Secretary for Western Hemisphere Affairs, U.S. Department of State.
Despite no comments from the outgoing or the incoming governments in Chile, the nomination of the delegation came as a surprise, since originally it was anticipated that vice-president Kamala Harris would be leading. This besides the fact that Chile is a close and reliable ally of the United States in South America.