Argentines flock to Chile to buy new tires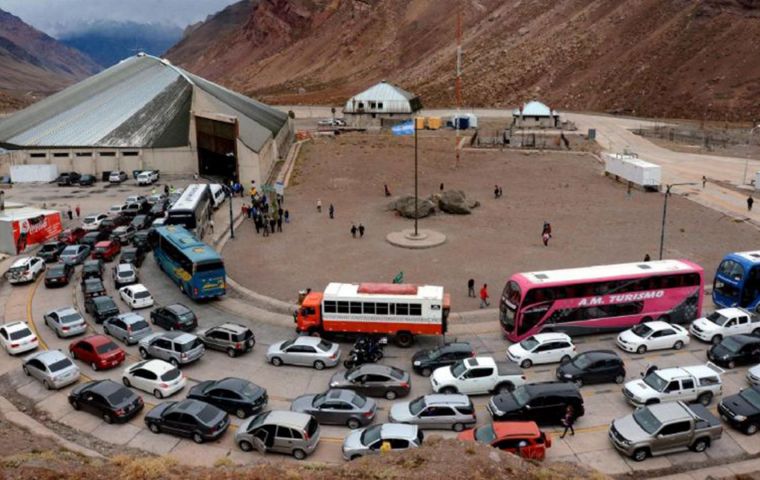 Argentine drivers are flocking across the Andes into Chile for the summer vacations and also to purchase new tires which are in short supply nationwide and sell for up to twice as much, it was reported.
According to local media, Argentine consumers have been forced to take up heavy loans to buy new tires so that their vehicles can pass the technical yearly scrutiny for models over three years old. Despite the unprecedented surcharges on purchases abroad, it is still convenient to travel to neighboring countries to replace tires, if cash is available.
In Chile, depending on the model, tires can cost up to 50% less than in Argentina and it is not necessary to go to the big cities. Only 70 kilometers from the Cristo Redentor border crossing, the town of Los Andes is enough if buying tires is the only purpose of the trip.
Pursuant to Argentine legislation, the purchase of tires in neighboring countries is technically not allowed. However, many Argentines prefer to take the chance given the astonishing price difference, even with the additional costs in fuel and other expenses that the journey entails. The price difference for some tire models can reach AR$ 100,000 each. A full set of four units would mean AR$ 400,000 (around US$ 1,100 at the unofficial exchange rate).
Even if the new tires are declared at Customs on arrival and import taxes are paid, the difference still justifies the efforts, it was reported.