BCRA's REM report forecasts 2023 inflation in Argentina will reach 97.6%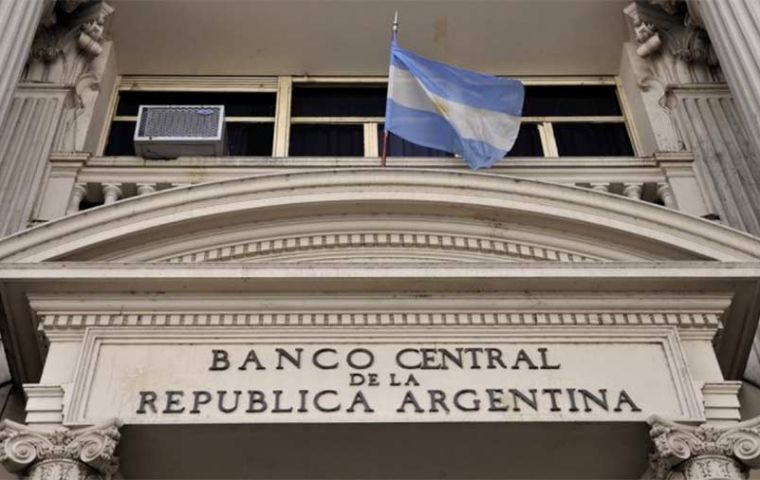 With a Consumer Price Index (CPI) for January 2023 expected at 5.6%, Argentina's Central Bank (BCRA) issued a report Friday forecasting that inflation for the entire year would be 97.6% while the country's Gross Domestic Product (the sum of all services and goods traded) will only grow by 0.5%.
The BCRA's first issue of the Market Expectancy Survey (Relevamiento de Expectativas de Mercado - REM) showed that the economic consultants interviewed foresee inflation at 97.6% for 2023, 0.9 percentage points below the previous month's survey, and GDP growth of 0.5%, unchanged from December.
The National Institute of Statistics and Census (Indec) is to release the final data for Jan. 2023 on Feb. 14. In the meantime, REM heralds it will stand at around 5.6%. For the coming years, "REM participants revised inflation forecasts to 79.6% y.a. for 2024 (4.6 p.p. higher than the previous REM) and 50.3% y.a. (-0.8 p.p.) for the year 2025.″
Regarding GDP, the REM expects in 2024 an average annual growth of 1.0%, 0.4 p.p. less than in the December survey.
The official dollar will be around AR$ 330 by the end of 2023 (from today's AR$ 190), the specialists believed. In other words, the experts were saying that saving in US dollars would mean losing money to inflation, which would in turn favor banking investments.
According to these projections, the CPI would be 0.8 percentage points lower than in 2022 when it reached 98.4%. Inflation for 2024 is projected at 79.6%.
The report also foresees that the official dollar will close February at AR$ 192.30, and will end 2023 at AR$ 327.75. By December 2024 the US currency will trade at US$ 615.31.