State of emergency spread to other Peruvian departments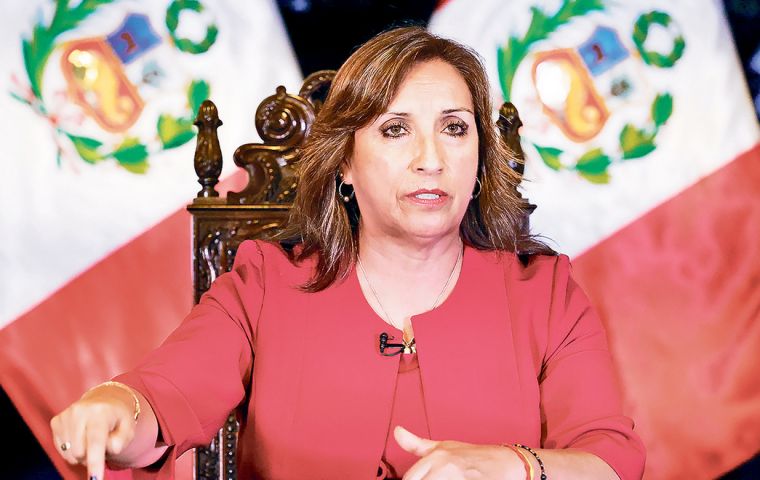 At least 26 people were arrested, including an underaged suspect, late Saturday in Lima amid new demonstrations against the government of President Dina Boluarte, it was reported. Five people -4 protesters and 1 police officer- also needed to be hospitalized due to the injuries sustained during the street clashes in which law enforcement used pellets and teargas. Several journalists have denounced having been beaten by the Police trying to control peasant unions, private organizations, and student groups.
In this scenario, Boluarte decreed a state of emergency for two months in the departments of Madre de Dios, Cusco, Puno, Apurimac, Arequipa, Moquegua, and Tacna. The measure means some Constitutional rights are suspended to allow for tighter policing. The state of emergency was added to the ones already in force in Amazonas and La Libertad.
Read also: The Indigenous-led movement shaking a divided Peru
As usual since the Dec. 7 impeachment of President Pedro Castillo Terrones and his subsequent replacement by then Vice President Boluarte, the protesters want her resignation, in addition to fresh elections and a Constitutional Assembly. Some of them also want Castillo released from prison.
Over 60 people have lost their lives in riots between demonstrators and security forces, as Congress keeps rejecting bills to move the elections forward.
Through a supreme decree published in El Peruano (Official Gazette), the new state of emergency was established. There is also a similar decision in force in Lima and Callao dictated in mid-January and for 30 days.
The "constitutional rights related to the inviolability of the domicile, freedom of transit through the national territory, freedom of assembly and personal freedom and security" are restricted or suspended. Peru's National Police (PNP) has been entrusted with keeping internal order, with the support of the Armed Forces, "with the exception of the department of Puno, where internal control is required to be assumed by the Armed Forces."
In addition to these measures, a curfew between 8 pm and 4 am already in force in Puno was extended to the other departments for the next 10 days.