British Ambassador to BA reaffirms her Scottish heritage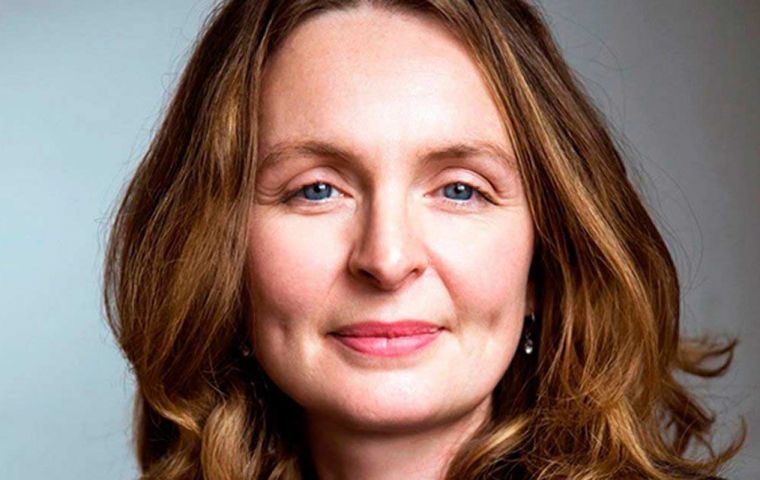 British Ambassador to Buenos Aires Kirsty Hayes took Argentina's Energy Secretary Flavia Royon on a tour of her native Aberdeen in Scotland to show her how the city was spearheading the green revolution, which might shed some light on how other countries may shift to net zero.
"This trip is very much about showcasing Aberdeen and Scotland's expertise in renewable energy while we support Argentina as it manages its transition from fossil fuels," Hayes said.
"I am excited about exploring how Aberdeen's evolution from an oil and gas center to a more renewable energy-focused hub can help Argentina on its path to a cleaner and greener future," she added.
"I was proud to support the Argentinian delegation that attended COP26 in Glasgow. It was the first visit of an Argentine president to the UK for 12 years," Hayes also pointed out.
"As part of that visit, they announced ambitious plans to be net zero by 2050 and this visit to Aberdeen is part of our ongoing work to support them," she went on.
"Argentina has tremendous potential, particularly for wind power, and it's really positive they believe there are lessons it can learn from Aberdeen as we work together for the long-term benefit of both countries," the British diplomat stressed.
"My family left Aberdeen when I was just two, but my sister and I were both born there, and I relish any opportunity to return", she added. "The visit will help our special guests to understand Aberdeen's journey to a cleaner and greener future and issues that may arise so that Argentina is not caught off balance as it pursues its energy transition plans."
Based in Buenos Aires, the diplomat has served in her current role since September 2021. Last year, she marked the 40th anniversary of the Falklands War and observed the Scotland rugby team's tour of Argentina.
"This visit shows that there is far more to the relations between the UK and Argentina than what we usually think about", she said. "We work constructively together across a number of themes. Not just energy, but climate change, health, gender equality, and human rights. Argentina and the UK co-chaired the Equal Rights Coalition conference in Buenos Aires last year," Hayes also noted.
"To be in Buenos Aires when Argentina won the World Cup was amazing. It's funny because there's a popular football terrace chant here that 'he who is not jumping is English' and I regularly point out that I can still jump because I am Scottish. I might not sound Scottish because my family moved around a lot when I was little, but I was very much brought up a Scot. For example, our family were not at all disappointed when Maradona's Hand of God knocked England out of the 1986 World Cup."