British Airways owners buy 100% of Air Europa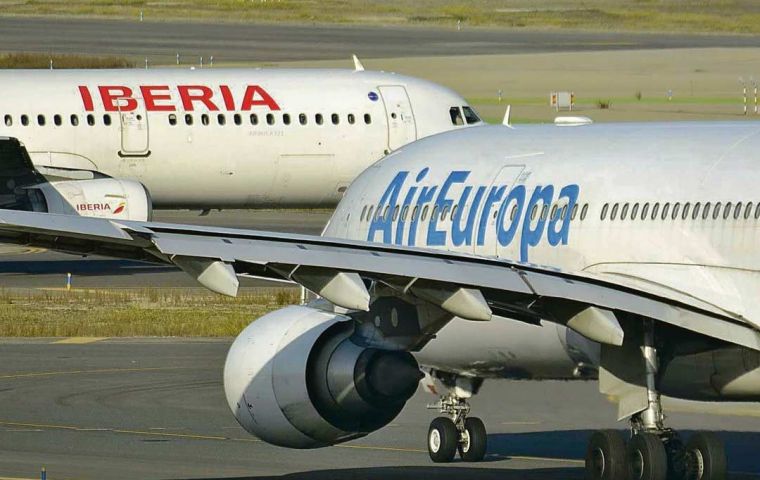 International Airlines Group (IAG), the group owning Iberia and British Airways, has reached a deal with Globalia to buy Air Europa for €400 million to be disbursed over the next five years and thus fully owns the Spanish carrier of which it had already acquired 20% for €100 million last year.
Negotiations had been going on for three years but the aftermath of the Covid-19 crisis turned decisive, it was reported.
IAG said in a statement that the deal will allow it to improve its position in the Latin American market and expand in Asia, while the Madrid hub will compete with other major European airports.
Air Europa will keep its brand but will be managed by Iberia, it was explained. The carrier's fleet consists of US-built Boeing 787 Dreamliners and Boeing 737s.
The first €200 million will be paid once the transaction receives clearance from antitrust authorities. A further €100 million will be paid in IAG shares and the remaining €100 million in cash.
The acquisition process began in 2019 when IAG announced it had agreed to buy its smaller rival for €1 billion but the pandemic dragged out the merger. With the arrival of Covid, shareholders agreed to reduce the transaction price to €500 million.
The Spanish government approved a €475 million rescue package for Air Europa in November 2020, part of which could be converted into equity, meaning it has also been involved in talks since then.
Negotiations were at a virtual standstill until March 2022, when IAG agreed to grant Air Europa a €100 million loan convertible into a 20% stake.