UK strikes deal to join major free trade bloc in Asia-Pacific, including Chile, Peru and Mexico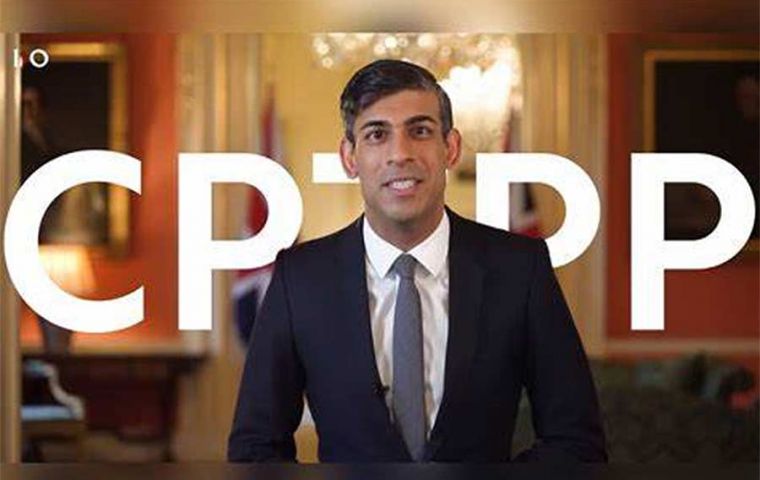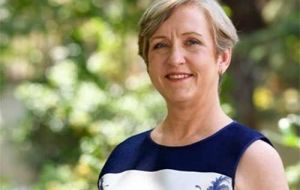 The UK announced on 31 March the conclusion of trade talks with member countries of the Comprehensive and Progressive Agreement for Trans-Pacific Partnership (CPTPP), a vast free trade area spanning the Asia-Pacific, after 21 months of negotiations. The bloc is home to over 500 million people and will have a total GDP of £11 trillion once the UK joins.
Negotiations, which began in June 2021, concluded after an intense round of talks in Vietnam, with representatives from all CPTPP member countries agreeing to the UK's accession.
The UK is the first new member and European country to join CPTPP, which is made up of 11 Pacific nations including Australia, Brunei, Canada, Chile, Japan, Malaysia, Mexico, New Zealand, Peru, Singapore and Vietnam.
As a free trade area connecting a wide group of economies, CPTPP creates opportunities to deepen UK trading links across the Americas, providing a range of different opportunities with the different countries.
CPTPP membership will complement and reinforce existing bilateral trade agreements UK have already signed, including those with Chile, Mexico and Peru.
Joining the CPTPP trading bloc means that over 99% of UK goods exports to CPTPP members will be eligible for tariff-free trade, and UK membership will secure CPTPP countries greater access to the fifth largest market in the world by GDP, with 67 million consumers.
Accession means lower tariffs on some exports to the UK which are not already removed through the UK's bilateral agreements with member countries.
UK Business and Trade Secretary Kemi Badenoch said: "Our accession to CPTPP sends a powerful signal that the UK is open for business and using our post-Brexit freedoms to reach out to new markets, including in the Asia Pacific region, and grow our economy.
"Joining this influential trade bloc will help us to shape the rules of global trade with like-minded nations, and work even closer together on our shared priorities of prosperity, security and free and fair trade.
UK membership could also benefit businesses and investors in all CPTPP countries through modern rules that make it easier to establish, operate investments and do business in the UK.
It sends a powerful signal that the UK as an independent trading nation will continue to champion free and fair trade, fight protectionism and remove barriers to trade at every opportunity, helping to reinforce the rules-based international system at a critical time in our history.
Five rounds of talks with UK and CPTPP chief negotiators took place in total, with many more inter-sessional and bilateral negotiations alongside, and for the final round in Vietnam alone more than 150 delegates from all CPTPP member countries took part.
As one of the largest free trade areas in the world, CPTPP accounted for 12 percent of global GDP in 2021. This would rise to 15 percent with the UK's accession, adding substantial value to this huge free trade area.
HM Trade Commissioner for Latin America and the Caribbean, Jonathan Knott said: "The UK's strategic interests align closely with our CPTPP member countries from Latin America, Mexico, Chile and Peru. Our priorities for the region include protecting economic security, tackling climate change and defending our values and the international rules-based order. We share a vision for free, open and secure trade.
'I am confident that the UK accession will consolidate CPTPP as a bedrock of a rich network of economic and strategic relationships.
The British Ambassador to Chile, Louise de Sousa, said: "CPTPP will deepen trade links between the UK and Chile, enhancing our current Free Trade Agreement by removing barriers and improving market access.
"Chile is already the UK's third largest export market in Latin America and the removal of barriers to trade will provide opportunities for businesses across numerous sectors, fostering economic growth and enhancing our bilateral relationship.
"Greater alignment on cross-border trade in services and e-commerce will open opportunities in financial services, while closer alignment will support key strategic sectors such as energy and infrastructure, whilst helping bother countries implement our de-carbonization plans.
"Through our bilateral Trade Dialogue with Chile, the UK government will continue to look at ways to boost trade for SMEs, innovative businesses and address the deficit of female-led companies in our trade relationship, utilizing the new opportunities under CPTPP" .