Brazilian analysts 2023 expectations: stronger Real vs the Dollar and economy will grow below 1%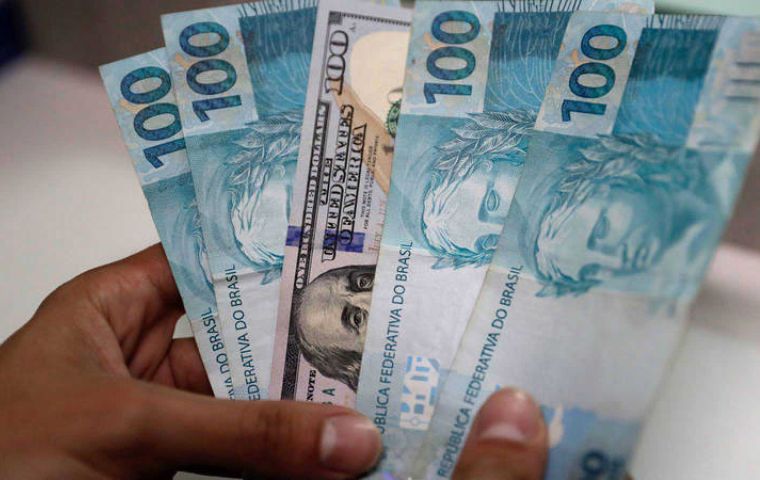 The Brazilian Central Bank released its weekly Focus Bulletin this Monday, which brings together an estimate of the country's economy's future performance by leading financial markets analysts.
Accordingly there was a drop in the Selic Central Bank reference interest rate for this year. In effect Focus establishes that the Selic index will end this year at 12,5%, the previous week it was 12,75%.
The Selec rate currently stands at 13,75%, which has the president Lula administration furious since it is pushing for lower interest rates to boost consumption and the economy. However under its charter the Brazilian central bank is entirely independent.

Another of Focus indexes which was negative was the exchange rate of the US dollar with the Brazilian Real. For the end of 2023 analysts expect the US dollar to be exchanging at 5,24 Reales. This happens following a week in which the greenback suffered a drop 2,82% in the Brazilian commercial market.
Regarding other items such as inflation expectations, based of the widenend CPI (Consumer Prices Index) analysts expect a variation of 6,01% in the twelve months of this year, compared to 2022. A similar positive alteration is expected for 2024, which is expected to end 2024 at 4,18%, equivalent to an 0,04% increase compares to the previous week's estimates.
Finally markets also anticipate that Brazil's GDP this year will end with a most modest increase of 0,9%. This is less than last week's estimate, when the projection was 0,91%, far from president Lula's aspiration of a quick recovery of the Brazilian economy to again boost local industry and consumption.