Lava Jato scandal: Marcelo Odebrecht serves out his prison sentence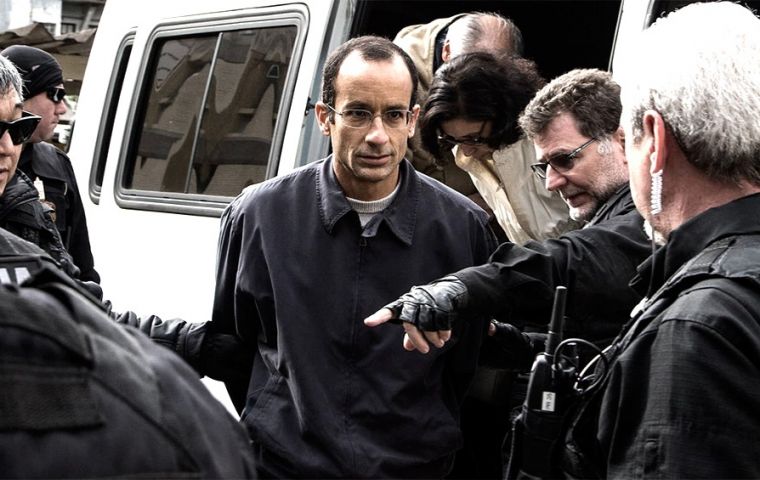 Businessman Marcelo Odebrecht has been fully released from jail in Brazil Friday after serving his sentence for corruption, illicit association, and money laundering that went public in the Operation Lava Jato scandal. He had been doing community work at a hospital in exchange for a sentence reduction.
Odebrecht, who was initially sentenced to 19 years and 4 months in prison by then-Judge Sergio Moro in 2016, spent the last two years working in the administrative sector of the Hospital de Clínicas in the city of São Paulo. As he made a plea bargain, Moro reduced his sentence to ten years. And last year, the Supreme Federal Court (STF) reduced the term to seven years, now served.
The Lava Jato investigation uncovered a network of overpricing and bribes paid by construction companies in exchange for contracts to several Petrobras officials and employees, money that was also used to finance political party campaigns.
In addition to Odebrecht, other 57 executives of the firm adhered to the plea bargain to reduce sentences. Many of them, such as Alexandrino Alencar, denounced that they were pressured by the prosecution to involve President Luiz Inácio Lula da Silva in their testimony.
Odebrecht was the main company involved in the Petrolao scandal in which other construction companies participated, such as the giant Camargo Correa. The Odebrecht company changed its name and downsized after an ethical and anti-corruption practices transformation by order of the US Department of Justice, with which it made an agreement to be able to continue operating in that country.
Marcelo Odebrecht was the last to adhere to the plea agreement in 2016 and was jailed until 2021 when he went on house arrest at his São Paulo mansion.
According to Folha de Sao Paulo, Marcelo Odebrecht, who fell out with his father, the group's patriarch, Emilio Odebrecht, worked three times a week at the Hospital de Clínicas, which depends on the University of Sao Paulo (USP), until Jan. 26 last year as part of sentence-reducing activities. "Discreet, he went unnoticed and few knew of his presence," according to Folha.
For this scandal, Moro sentenced President Lula to prison in 2017, jailed him for 580 days, and prevented him from participating in the 2018 elections, won by Jair Bolsonaro. However, the Supreme Court considered that Moro acted in a biased manner and that there was manipulation of evidence with political objectives.
After imprisoning Lula, Moro resigned from the judiciary and allied himself with the ultra-right by becoming Minister of Justice of former President Bolsonaro, after which he was elected national senator in 2022.