Venezuela wants to rescue migrants stranded in border between Chile and Peru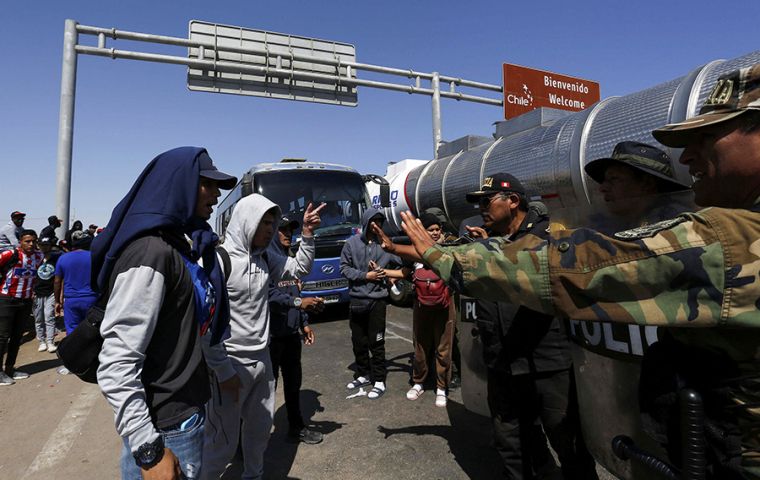 Venezuela's Foreign Ministry started talks with its Chilean and Peruvian counterparts to coordinate flights whereby migrants stranded on the border between these two countries can be flown back to Caracas, it was reported.
"In relation to the situation of Venezuelan migrants blocked at the border between Chile and Peru, we have been in contact with both chancelleries and requested full guarantees and respect for the human rights of our compatriots," Foreign Minister Yván Gil wrote on Twitter.
The presence of these migrants on the border has generated a diplomatic crisis between Chile and Peru.
Gil also requested the protection necessary to implement the return of Venezuelan nationals through the Plan Vuelta a la Patria (Return to the Homeland) program.
Migrants of different nationalities are being held at the border points between Chile and Peru, in a highly vulnerable situation due to extreme weather conditions and food shortages, given the tightening of migratory control measures adopted by both governments.
"We have also requested guarantees so that our @LAConviasa airplanes can land and take off in the area, as well as to supply fuel in an eventual operation of our Plan Vuelta a la Patria that will allow us to return our compatriots safe and sound," Gil also wrote.
The Plan Vuelta a la Patria was created by Venezuelan President Nicolás Maduro in 2018. It establishes an air and land shuttle for the return of those migrants and their families who so desire but lack the resources for the trip, particularly from other Latin American countries.