Messi picks MLS Inter Miami offer to continue his club career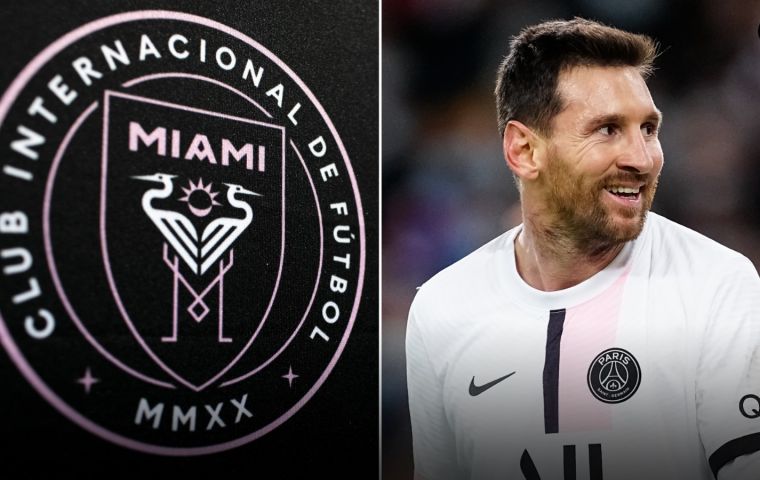 Argentine star Lionel Messi will continue his professional footballing career in the United States, playing for Inter Miami, it was announced Wednesday.
"I made the decision to go to Miami," Messi was quoted as saying following the offer from the MLS club. "I still have not closed it 100%, there is still something missing, but we decided to continue the path there," he added in an interview with Sport and Mundo Deportivo.
The American club formally presented its proposal to the world champion for four seasons with a yearly salary of close to US$ 50 million plus an extra income from TV and image rights.
The captain of the Argentine national team that won the World Cup in Qatar 2022 will be released from Paris Saint-Germain on June 30 and after that, he will be able to join the team currently managed on an interim basis by the Argentine Javier Morales, former player of Arsenal de Sarandí and Lanús, together with Sebastián Saja as goalkeeping coach.
Torn between offers from his former club Barcelona and the new Saudi El Dorado, Messi chose Miami and the North American league (MLS).
"Lionel Messi joins Inter of Miami CF. Welcome to MLS, Lionel Messi!" tweeted the official account of the MLS.
The Argentine idol admitted that he was "not happy" in Paris, where he was recently the target of boos from Paris Saint-Germain supporters. "It was two years in which I was not happy, I did not enjoy myself, and that affected my family life, I missed a lot of my children's life at school. In Barcelona I went to look for them, here I did it much less, I shared fewer activities with them. The decision is also because of that, to meet again, quote-unquote, with my family, with my children, and enjoy the day-to-day," Messi said.
After the end of his adventure with PSG, the 35-year-old world champion could choose between three destinations: returning to Barcelona, the team where he was formed and achieved his greatest triumphs, the lure of the petrodollars of Saudi Arabia, which have already seduced Cristiano Ronaldo and Karim Benzema, or the North American league on the other side of the Atlantic.
In the end, it will be in sunny Miami where the seven-time Ballon d'Or winner will write the last pages of his career, in a franchise owned by David Beckham and American billionaires Jorge and Jose Mas.
On Tuesday, Apple TV+ announced the upcoming airing of a four-part documentary series looking back at the five World Cups played by Messi.
"The league has been very creative. Everything is on the table," said a source at MLS, whose offering includes contributions from Apple and Adidas, its two biggest commercial partners. Adidas, a lifetime sponsor of Messi and MLS since its inception in 1996, would have proposed a profit-sharing deal with the sports manufacturer as a result of the Argentine's involvement with MLS. Messi's contract would also include an option that would allow him to buy shares in an MLS franchise at the end of his career in the North American league. Beckham used the same option to take a stake in Inter Miami after his contract with the Los Angeles Galaxy expired.
For MLS, which in recent years has focused on developing and recruiting young players rather than the old glories of its early days, Messi's arrival is unparalleled publicity. "I think of him as someone who breaks so many barriers that he may be the most important athlete to ever play here in the United States," MLS commissioner Don Garber has said.
The presence of Messi, who already owns a home in Miami, would also be an obvious added value to the promotion of the 2026 World Cup, which the United States will co-host with neighbors Canada and Mexico.