Punta Arenas optimistic about the 2023/24 cruise season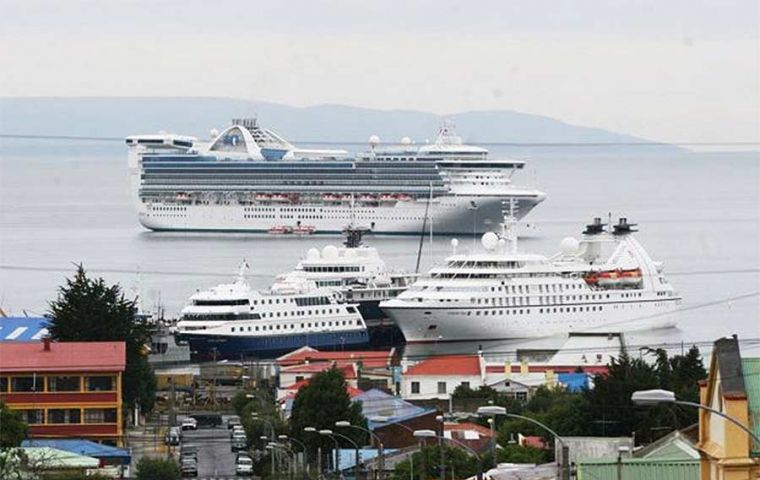 Port authorities from Punta Arenas in the extreme south Chile, have revealed what they are expecting for the coming cruise season, following a 2022/23 season considered acceptable, although with a lesser number of passengers.
Rodrigo Pommiez, general manager of the Austral Port Corporation that manages Punta Arenas terminal said that between 180 and 190 cruise calls are expected for the 2023/24 season, involving some 90,000 passengers, but the target is to recover pre pandemic numbers.
As to 2022/23, it took off last September 21st with the Chilean flagged Ventus Australis cruise vessel, but on the 23rd, the first foreign vessel arrived, Magellan Explorer belonging to Antarctica 21. The season was over again with Ventus Australis, April 24th.
"We had quite a few surprises, it was the longest cruise season of Chile, and a number of calls higher than before the pandemic; we also trebled the number of calls in Puerto Williams, and again started operating at Puerto Eden, with a passenger turnover of probably half a million people. Our challenge now is to offer better services and convince cruise operators to increase their travel options to the region," said Pommiez
More precisely on Punta Arenas 2022/23 figures, the number of cruise calls was 180, 51 domestic and 129 international, involving 65,777 visitors (60,296 international). Likewise 42 calls in Puerto Williams, 13 in Puerto Natales and 9 in Puerto Eden.
Compared to previous seasons, in 2021/22 there were 90 cruise calls of which 70 international with 11,720 visitors, of which 74 in Punta Arenas, 13 in Puerto Williams all of them Antarctica headed and three in Puerto Natales.
As to 2019/20, the season concluded abruptly because of the pandemic and measures to combat Covid 19. However in spite of the hiatus there were 140 calls, 93 international with approximately 83,566 visitors. Punta Arenas received 120 calls, Puerto Natales 9 and Puerto Williams 11. But there were also 22 cancellations, including 13 international plus an additional two because of adverse climate conditions.