China extends financial measures for the battered real estate to the end of 2024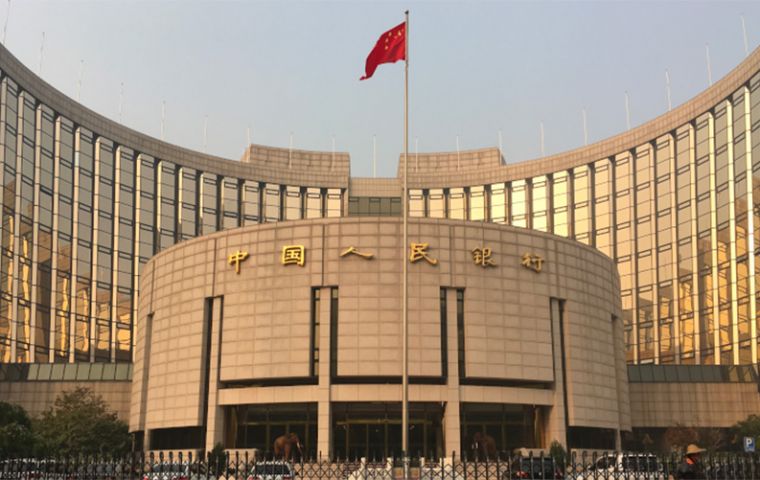 China's top financial regulators announced this week that financial support measures for qualified real estate developers, taken in November 2020, will be extended through the end of 2024, in order to continue to guide more financial support for firms and to ensure deliveries of homes.
In a joint announcement, the People's Bank of China (PBC), the country's central bank, and the National Administration of Financial Regulation (NAFR) said that the expiration date of relevant policy measures announced in November 2020 will be extended, while other policy measures that do not have an expiration date will be in effect in the long term.
That involves two policy measures, according to officials from the PBC and the NAFR. The first one encourages financial institutions to negotiate with real estate firms and actively provide support through extension of existing loans and adjustment of repayment arrangements to ensure the completion and delivery of projects, the officials said in an Q&A form with media.
The second policy measure, whose expiration date was extended, encourages commercial banks to provide accompanying capital for special loans for projects. Specifically, such loans from commercial banks made before December 31, 2024 will not be downgraded, the officials said.
Both are part of the 16-measure policy support package announced in November 2022, which also includes support for embattled property firms and the rental market. The measures have played a positive role in maintaining reasonable and appropriate real estate financing and helping developers tackle risks, the officials noted.
The decision to extend the policy measures was made on the consideration of the current real estate market situation and to guide financial institutions to continue to extend financing for real estate companies and increase financial support for guaranteed delivery of buildings.
Song Ding, a research fellow at the China Development Institute, said that the moves would essentially offer troubled real estate firms extra time to tackle risks.
"The extension helps developers ease the pressure of loan repayments, assist them in raising more funds in a limited time, and provides longer communication and preparation time to resolve individual debt crises," Song told the Global Times on Monday. "It is conducive to the stability of the overall real estate market."
As the real estate market continues to face a downturn, officials have moved swiftly to help stabilize the industry, a crucial part of the Chinese economy. Monday's announcement from the PBC and the NAFR followed a series of support measures for the property market taken by both central and local authorities in recent months.
In the first half of 2023, policy measures supporting the real estate market have been announced more than 300 times across many parts of China.