Falklands inviting prospective candidates to stand at the 21 September by election
Saturday, August 5th 2023 - 11:01 UTC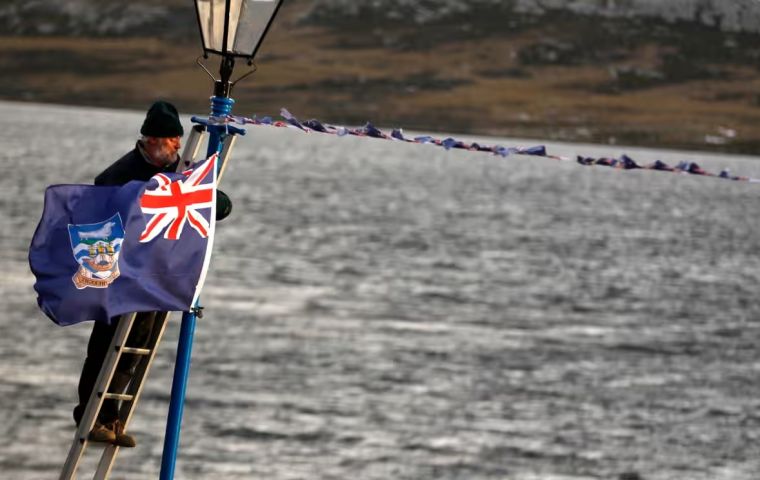 The Falkland Islands government is encouraging residents to become prospective candidates for the By-election of 21 September 2023 to fill a vacant seat for the Camp constituency in the Legislative Assembly, and has released the following,
Have you thought about standing to be a Member of the Legislative Assembly?
• Do you care about the future of the Falkland Islands?
• Do you want to make things better for your community?
• Do you want to help people, act on their behalf and protect their interests?
Why not stand for election as a Member of the Legislative Assembly? It is a demanding but rewarding and important role, where you will represent the people of the Falkland Islands. While it is important that people exercise their democratic right to vote, it is equally important that people put themselves forward for election so that the Falkland Islands can continue to be a thriving, self-determined, democracy.
There is a vacancy in the elected membership of the Camp constituency. Candidate forms for anyone wishing to stand as an MLA are available from the Chief Executive's office in the Secretariat. You then have until 4pm on Tuesday 22 August 2023 to register your intention to stand.
You can find answers to some of the questions that you may have if you were thinking about standing for election on the Government Registry website, please visit:
http://www.falklands.gov.fk/.../by-election-camp...
It is important to check if you are eligible to stand in this By-election. Information on what qualifies and disqualifies you for election can be found here: https://www.legislation.gov.uk/uksi/2008/2846/schedule/made