Relatives of Argentine squad fallen during Falklands War return from humanitarian trip
Monday, September 18th 2023 - 10:26 UTC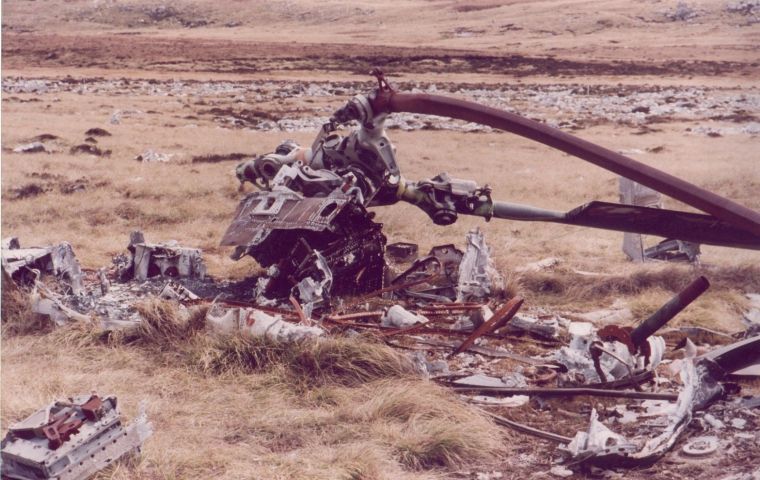 Relatives of Argentine combatants of the Alacran squad fallen in the 1982 South Atlantic conflict returned Saturday after visiting the graves of their loved ones following the Second Humanitarian Project Plan (PPH2) agreed with the United Kingdom and the International Committee of the Red Cross work which gave proper names to what was previously labeled under the generic "soldiers known only to God."
The relatives also toured the Falkland Islands, particularly Mount Kent, where on May 30, 1982, the Puma helicopter carrying the troops was shot down.
The group returned on a regular flight to Río Gallegos, from where they traveled to Buenos Aires on a plane arranged by the Argentine Air Force and Casa Rosada to be welcomed by local authorities.
This trip was arranged in accordance with International Humanitarian Law specifications honoring the pledge to the families at the beginning of the humanitarian project to visit the islands at the first opportunity possible after positive identification of the soldiers' remains. The Argentine Government said it would continue facilitating family visits to the Darwin Cemetery in the future.
Read also: Argentine writer who pointed out cemetery inconsistencies at peace because families will find some comfort after all