On fears of OPEC cut, crude soars to record 101 US dollars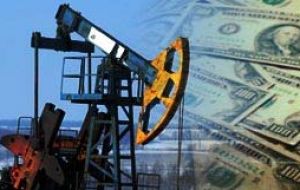 Crude oil rose for a fourth day and closed Tuesday at a record 101.01 US dollars in New York on fears that OPEC might reduce output and growing concern over supplies from Venezuela, Nigeria and Russia.

The weak US dollar and an explosion that knocked out a refinery in Texas contributed to the highly volatile market. Market analysts say the Organization of Petroleum Exporting Countries might cut production in response to the slowdown of the US economy, which is world's biggest oil user. OPEC which produces 40% of the world's oil meets on March 5 in Vienna. "Production is not going to increase. It will either decrease or be stable" OPEC President Chakib Khelil said on Monday and on Tuesday Iranian Oil minister Gholamhossein Nozari recalled that "OPEC typically cuts output in the second quarter to counter a drop in demand at the end the Northern Hemisphere's winter". "Cutting production has been the normal process every year in March" Nozari told reporters in Tehran. OPEC last week lowered its 2008 oil demand growth forecast to 1.4% citing the risk of recession in the U.S. Daily demand in the second-quarter will decline by about 1.6 million barrels from the first-quarter, the group's monthly report said. An explosion rocked Alon USA Energy Inc.'s refinery in Big Spring, Texas, early Tuesday, according to the local police department. The refinery, which can process 70,000 barrels of oil a day, is located 467 kilometers west of Dallas and serves markets in West Texas, Arizona and New Mexico. Last week prices climbed 4.1% over concerns that Venezuela's government may cut supplies to the US because of a legal dispute with Exxon Mobil Corp. Royal Dutch Shell Plc said earlier this month it may not be able to meet its commitments to export Nigerian oil as militant action continues to disrupt output in Africa's largest producer. Russia is having energy price disputes with neighboring countries. Exxon Mobil Corp. and government owned Petroleos de Venezuela SA, PDVSA, are disputing Exxon's compensation for its stake in a heavy crude oil venture that was nationalized last year. Venezuela claims the assets are worth less that a billion US dollars but the US corporation won court orders freezing 12.3 billion in PDVSA assets. OPEC decision to cut production may be guided by its most recent oil market report published February 15. It said average demand for oil from OPEC this year may fall by 400.000 barrels a day to 31.5 million as slowing demand from the US and additional non-OPEC output decreases the need for its supplies.