Company reveals treasure comes from Spanish galleon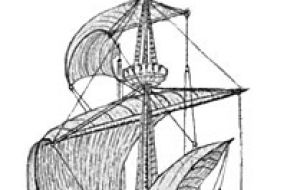 After months of secrecy and under pressure from Spain, Odyssey Marine Exploration has finally named the wreck from which it recovered a haul of valuable treasure last year operating from Gibraltar.

Although the company wanted to keep the information confidential, a US judge ordered it to disclose its hypothesis as to the identity of the vessel: "Animas", a Spanish galleon that sank in 1804 loaded with gold and silver from South America. The news will come as no surprise to those who have followed this saga closely. The "Mercedes" had for months been touted as the most likely candidate. Spain has filed a claim with the US court because it believes it may have a right to the treasure. Odyssey also named a second wreck it is working on in the English Channel as that of the Merchant Royal, a British merchant vessel lost in 1604. In both cases, the company said it was reviewing information that was inconsistent with its theories about the identities of the ships. In simple terms, the company was still not certain of what it had found. The judge's ruling this week is a blow to the US listed company, which said the judge's order was difficult to balance against stock exchange rules on disclosure of information that could influence share price. "We are all on new ground here and managing the disclosure obligations of a public company against the release of information in an Admiralty case like this is a complicated balance," commented Melinda MacConnel, Odyssey's General Counsel. "Judge Pizzo had previously invited us to submit a proposed protective order, which we did. In response, he has now made it abundantly clear how he wants us to proceed with public disclosures, and we will obviously fully comply." In denying Odyssey's motion for a protective order Judge Pizzo also stated: that Spain had objected to secrecy for good reason and that the court found: "Odyssey's appeal for secrecy to be disingenuous and utterly without merit" The Odyssey had essentially leaked the possible identities itself belying the claim that there would be a "treasure hunting frenzy".