Brazilian Congress puts Venezuela inches closer to Mercosur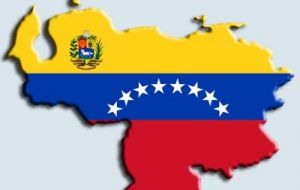 Brazil's Lower House approved the incorporation of Venezuela to Mercosur, but a further and tougher hurdle lies ahead: the Senate where several members have anticipated their disagreement, according to sources quoted by the Brasilia press.

The Venezuelan Mercosur adherence protocol was debated Wednesday until early dawn Thursday but was finally passed with 265 votes, 61 against and 6 abstentions. Venezuela's incorporation to the trade group made up of Argentina, Brazil, Paraguay and Uruguay was formally agreed by the founding member governments on July 2006, but so far has only managed approval from the legislative branches of Argentina and Uruguay. The delay has led to diplomatic disputes between Brazil and Venezuela, with President Hugo Chavez going as far as accusing the Brazilian Senate of back stepping on the issue following "instructions from Washington". In the Brazilian Senate the government benches and opposition are fairly distributed so the approval is expected to face greater obstacles. During the Lower House debate opposition members reiterated their criticism of President Chavez and voted against the Mercosur initiative arguing that in Venezuela "basic liberties are not guaranteed". Opposition also argued that "Mercosur can't accept Venezuela, until Chavez is out of office" because he will impede the block from advancing "by insisting on an ideological agenda". However government Deputies countered saying that delaying Venezuela's incorporation will only be harmful for Mercosur development and the integration process of Latinamerica. Deputy Jose Genonino said that with Venezuela in, the group will have a population of over 250 million, cover an area of 12.7 million square kilometres and a global trade of 300 billion US dollars. The bill now passes to the Senate but given the summer recess it's not expected to be incorporated to the agenda until late February.