Australia Chile free trade agreement becomes effective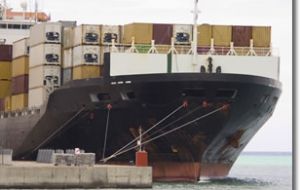 The Australia-Chile Free Trade Agreement came into force on Saturday 6 March, the first trade agreement between Oceania and a Latinamerican country. Besides trade the agreement covers services, investments, government purchases and intellectual property plus a special chapter on academic and scientific cooperation.

Carlos Furche, head of Chile's Office on International Economic Relations said the FTA with Australia consolidates Chile's presence in the Asia-Pacific basin, since it includes agreements with China, Japan, South Korea, Singapore, India and New Zealand.

"Chile has the necessary instruments to become a business platform between Latinamerica and the east coast of the Pacific", said Furche who also underlined the cooperation chapter.

"Australia has a high quality education system and invests heavily in innovation, science and technology, a path which Chile only has begun to transit and for which the Australian experience is most valid and merits to be emulated", said Furche.

From Canberra Trade Minister Simon Crean also praised the agreement adding "I urge Australian exporters to take advantage of the new opportunities offered by the Australia-Chile FTA now that it has entered into force".

"It is the most comprehensive outcome on goods in any FTA that Australia has negotiated with another agricultural producing country since the Closer Economic Relations agreement with New Zealand signed by the Labour Government in 1983," he claimed. "At a time of significant downturn in the global economic outlook, this agreement sends a powerful message of our commitment to expanding trade opportunities."

The FTA eliminates immediately Chile's tariffs on almost 92% of tariff lines covering 97% of goods currently traded. This includes Australian exports of coal, meat, wine and key dairy products. Tariffs on all existing merchandise trade will be eliminated by 2015.

Chile is Australia's third largest trading partner in Latin America and there are approximately 120 Australian companies actively trading with Chile.

Chilean exports to Australia expanded 75% last year over 2007 with a positive surplus of 186 million US dollars. A total of 237 Chilean companies are involved in trade with Australia and mining companies have invested 700 million US dollars in the new free trading partner.