Sir Edward Elgar £ 20 notes out of circulation from June 30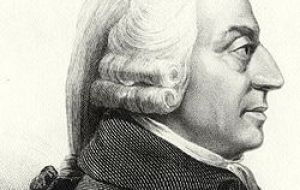 The Bank of England has announced that the £20 banknotes depicting composer Sir Edward Elgar are to be removed from circulation from 30 June. The Elgar notes are presently being used alongside the new Adam Smith £20 note, and will remain legal tender up to and including 30 June.

After that date, the Elgar £20 note will not longer be considered legal tender and may be refused as a form of payment by retail outlets.

However, banks, building societies and Post Offices will continue to accept the Elgar £20 for months after 30 June, when used as a deposit or for other transactions.

Last year Governor Mervyn King announced that new £50 notes released in around a year's time would feature businessman Matthew Boulton and engineer James Watt.

According to research from the Bank of England, Prince William is the nation's favourite to be featured on money (as he will be when he ascends to the throne), with Prince Charles in fourth, behind his son, Stephen Fry, and Ant & Dec.

Sir Edward Elgar is famous for his "Enigma Variations" and military marches such as "Pomp and Circumstances". Adam Smith is a Scottish philosopher famous for his pioneering economic thesis "An inquiry into the nature and causes of the wealth of nations"

"We are very sad. We were very annoyed the day we heard Adam Smith was to replace Sir Edward in the bills", said John Harcup, from the Edgar Society.

However in 2007 Sir Edgar replaced physicist Michael Faraday who had put an end to the almost quarter of the century of William Shakespeare in the pound notes.