Wednesday,
April
7th
2010
- 06:02 UTC
China insists on "gradual" reduction of soy imports from Argentina
China's soybean oil traders may "gradually" delay or cancel imports from Argentina after the country toughened inspections, the China National Grain and Oils Information Center said early Wednesday from Beijing.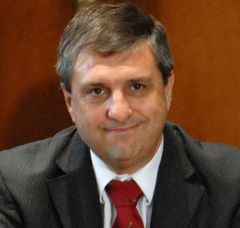 Buyers may be forced to source from other suppliers such as Brazil, the state-backed market researcher said in an e-mailed daily report. Imports in 2009-2010 may plunge by 50% from a year ago to 1.2 million to 1.4 million metric tons after the move, it said.
China will this month start applying a standard, which has been in place but hasn't been enforced, on residual solvent contained in soybean oil shipped from Argentina, which will effectively bar imports from the Latin American nation, four executives attending a meeting held by a government-backed trade group said March 31.
Meantime in Buenos Aires an Argentine soy industry official said he was optimistic negotiations will end the blockade by China on soybean oil imports.
"Two giants are fighting to see how they balance a trade balance, but it's a normal trade dispute and nothing dramatic," Miguel Calvo, vice president of the Argentine Soybean Chain Association, said today in a telephone interview from Buenos Aires. "It wouldn't be convenient to take on negotiations without being optimistic about being successful in the end."
Chinese importers began curbing exports from Argentina on April 1 after they said the Latin American country had accelerated cases of antidumping measures against Chinese imports. China is the world's largest importer of soybean oil. Argentina is the biggest producer. The South American country is also the third-largest producer and exporter of soybeans.
Argentina's Foreign Minister Jorge Taiana met with China's Ambassador Zeng Gang in Buenos Aires Monday to discuss the blockade. The Argentine ambassador for agricultural affairs, Carlos Cheppi, is in Beijing negotiating an end to the blockade, the Agricultural Ministry said in an e-mail.
Argentina in November resolved a trade dispute with Brazil that stemmed from Argentina's move to place import restrictions on textiles, tires and wood furniture to protect local industries amid the global financial crisis. Brazil, Argentina's main trade partner, retaliated with similar restrictions.
Argentine soybean oil exports to China for 2010 are estimated to reach about 2 billion US dollars, according to the Buenos Aires-based financial consulting group Abeceb. The Argentine government may lose about 600 million USD from export tax revenues, according to Abeceb