Sunday,
September
12th
2010
- 06:45 UTC
China trade surplus down; US congress set to discuss value of the Yuan
China's trade surplus narrowed in August as imports picked up at a faster pace and exports slowed although not drastically, official figures showed on Friday. The data is likely to keep up pressure on Beijing to ease currency controls.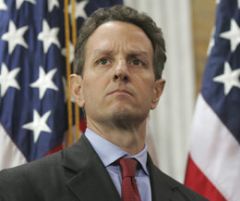 The General Administration of Customs said exports were up 34.4% in August compared to the same month a year ago, slowing from July's 38.1% rise. Imports jumped 35.2%, faster than the 22.7% increase in July.
China's trade surplus dropped to 20 billion USD in August from an18-month high of 28.7 billion in the previous month. In the January to August period, exports increased 35.5% from the same period a year ago, while imports rose 45.5%. A cumulative trade surplus of 103.9 billion was registered.
The strong export growth is likely to intensify calls for a stronger Yuan from China's trading partners, who have accused Beijing of keeping the Yuan artificially weak to make its products cheaper overseas. But Beijing has so far rebuffed international pressure, with authorities insisting the value of Yuan will be kept stable for the time being.
U.S. lawmakers have been pressing the government to act decisively on the exchange rate issue and proposed imposing duties on Chinese goods to offset the impact of the undervalued currency. U.S. Treasury Secretary Tim Geithner is to testify at a key House hearing next week on new ways to press Beijing over its currency controls.
"China's currency remains substantially undervalued. It is vital that we hear secretary Geithner's views about U.S. policy and how best to proceed," House Ways and Means Committee chairman Sander Levin was quoted as saying on Thursday.
"The large and persistent U.S. trade imbalance with China is a major contributor to global imbalances, costing the United States jobs and economic growth," he said.
The US July trade balance improved to a 42.8 billion deficit from a 49.8 billion deficit in June. The trade deficit with China dropped slightly to 25.9 billion from 26.2 billion in the prior month.
Geithner has so far stopped short of labelling China as a currency manipulator, with the Treasury's latest semi-annual exchange rate report urging Beijing to let the Yuan rise more freely. The report had been delayed by three months to give China more time to reform its exchange rate policy.
On Friday, the People's Bank of China allowed the Yuan to appreciate against the dollar to its strongest level since Beijing weakened its strict currency peg in June.
The Chinese currency was fixed at $6.768 for the day, meaning it has been allowed to strengthen a mere 0.9% since the change in exchange rate policy.
However the position in the US regarding the Yuan is not unanimous: a trade group for businesses with investments in China, such as Caterpillar Inc., is lobbying to fend off U.S. legislation aimed at forcing the Chinese to raise the value of their currency.
The U.S.-China Business Council of more than 200 companies held meetings with staff for lawmakers on the House Ways and Means Committee to argue against the measure, said Erin Ennis, vice president of the Washington-based group. The bill would let companies seek higher tariffs on Chinese goods.
The measure "is totally counterproductive," William Lane, government relations director for Caterpillar, the largest maker of construction and mining equipment, said in an interview. "Some in Congress want to start a trade war and undermine our efforts to sell to our fastest-growing export market."
The China council, joined by the U.S. Chamber of Commerce and representatives of farm groups, is seeking to head off the House legislation as the committee prepares for the September 15 hearing.
A similar measure in the Senate has support from U.S. manufacturers, unions and lawmakers from both political parties.