Work at Yacyreta Finalises in February
Monday, January 24th 2011 - 17:22 UTC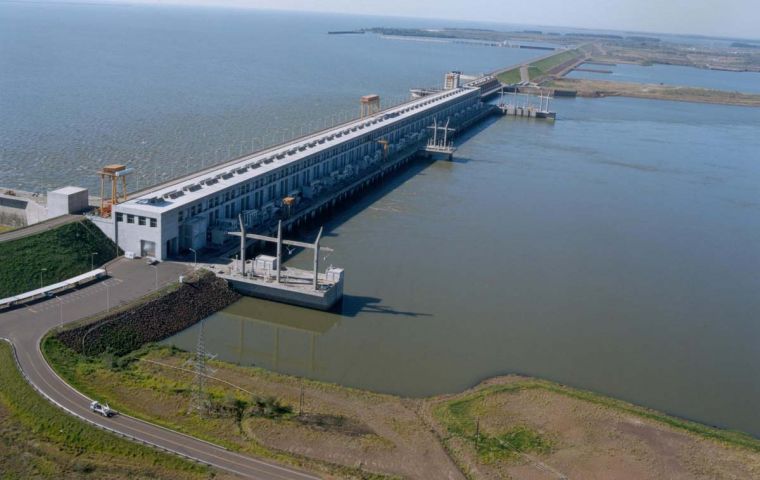 Work at the hydro-electric complex Yacyreta will finalise at the end of next month, when the dam reaches 83 metres above sea level, as stipulated in its original design, executive director of the Bi-national Entity Yacyreta (EBY) Oscar Thomas informed

"In February, Yacyreta will be finished, when it reaches 83 metres above sea level, the maximum designed. This means the end of a 37-year long chapter in energy history, during which Yacyreta still had to be completed," he said.

Thomas added that on February 25 a ceremony will be held, presided over by President Cristina Fernandez de Kirchner and her counterpart Paraguayan President Fernando Lugo and the work will officially be over. "This is the first time in the country, that a company pays with the resources generated from the sale of energy, the loans and financing which were awarded so the work could be finished," outlined the head of EBY.