As FMD ravages Korea, US beef and pork exports soar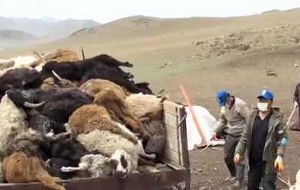 United States beef is enjoying a huge turnaround in Korea with exports making a sharp leap thanks to the devastating foot-and-mouth (FMD) outbreak in the Asian peninsula, according to industry data released this week.

The US Meat Export Federation said that Korea imported 84,822 tons of US beef in 2010, up 42.6% compared to the previous year.

US beef accounted for 32.5% of Korea total imports in 2010, up from 26.5% the preceding year. It trimmed the deficit with market-leading Australian beef, whose share was 53% in the same year.

It is a strong comeback for US beef. Korea prohibited the import of US beef in 2003 after a case of mad cow disease was discovered and the ban remained in place until 2008.

The decision to resume imports triggered two months of huge demonstrations by Korean farmers, inflamed by biased television reports portraying US beef as a possible transmission vector for the human variant of mad cow disease.

The Korean industry has also attributed the animal epidemic to the fast-growing demand for US beef.

The current FMD outbreak in Korea was first confirmed in November and it has spread nationwide, forcing over 3 million livestock to be sacrificed thus far. According to Seoul Agriculture sources financial losses have risen to more than 1.8 billion US dollars plus a considerable drop in domestic meat supplies.

In December, Korean imports of US beef underwent a sudden increase to nearly 2,500 tons a week, well above the average of 2,000 tons, the data noted.

The US leads Korean pork market imports with 26.1% or 75,362 tons, followed by Canada with a 18.9% share.

"As local meat supplies decline due to FMD and public concerns rise over the disease, Korea is expected to increase its dependence on imported meat," said an official from the Korean Agriculture ministry.