Economists downgrade Brazilian 2011 growth to 4.1%; government insists 5%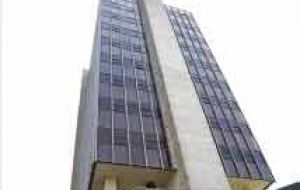 The Brazilian government said GDP is expected to grow by more than 5% a year through 2014. The Finance Ministry says in a release argued that increased long term investments by the private sector will be fundamental in achieving the projected growth.

The report follows on results from a Central Bank survey of 100 economists that forecasted Brazil's GDP will expand 4.45% next year, down from 4.5% the previous week estimate. The economists also cut their 2011 GDP growth forecast for a third straight week, to 4.1% from 4.29% the previous week, the survey found.

The Finance Ministry says that by the end of 2011, investments will account for 20% of the GDP of Latin America's largest economy. By the end of 2014, they will represent 24%. Earlier this month, the government said Brazil's GDP grew 7.5% in 2010, the highest growth rate since 1986.

Consumer prices will rise 5.82% this year, compared with a week-earlier forecast of 5.78%. Inflation expectations for 2012 were unchanged at 4.80%. The central bank targets inflation of 4.5% plus or minus two percentage points.

Traders are reducing bets on interest rate increases after the central bank signaled it may resort to additional "macro- prudential" measures to curb credit growth.

The central bank will increase the benchmark interest rate 50 basis points to 12.25% at its April 19-20 policy meeting, the survey found, unchanged from last week. At their March meeting, policy makers raised the rate 50 basis points for a second straight meeting.

The central bank said credit curbs are a "rapid and potent" method to contain demand, according to minutes of its March 1-2 policy meeting, published March 10. The bank raised reserve and capital requirements in December to prevent a credit bubble.