More than forty Argentine wineries participating at the Pro Wein 2011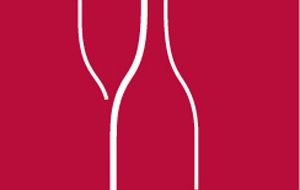 More than forty Argentine wineries will be participating this week at the Pro Wein 2011 wines and spirits trade exhibition in Dusseldorf, Germany, considered one of the most important of Europe and which attracts some of the best professionals.

Argentina's Export Foundation, to promote overseas sales, together with Wines of Argentina has helped with the organization of the Argentine delegation and that in this edition features more than 1.000 wines.

According to the organizers more than 36,000 international visitors are expected to attend this year's event, which will feature more than 3,500 exhibitors are planned, including nearly 800 from Germany, followed by strong showings from Italy, France, Austria, Spain, Portugal, United States and South America. Argentina's wine industry is rapidly expanding in quality products and exports having reached 742 million US dollars in 2010, a 16.5% increase over 2009.

The Pro Wein exhibition has a special chapter dedicated to the emerging trends of the industry including "Down Earth: an exhibit featuring seminars about growing regions in the so-called New World, including Argentina, California, Chile, New Zealand and South Africa"

Other features of the program: "Wine's Best Friends," is a special exhibition of selected delicacies to pair with wine and spirits; "Culinary Cocktails" at The FIZZZ-Lounge, in which the Meninger publishing house will showcase bar trends as well as classic and modern cocktails paired with appetizers; "Pinot Trio," in which the German Wine Institute DWI will illustrate the differences between Pinot Blanc, Gris and Noir.

Pro Wein other trends: More exhibitors are offering sustainable, ecologically aware wine cultivation; Double-digit growth in wines from "New World" regions in key markets such as North America, Scandinavia, Germany and Asia; Germany's wine producers are actively targeting Asia's largely untapped, "up-and-coming wine nations," particularly China. Meanwhile, Japanese consumers are buying fewer German wines, as Australia and California wines have flooded the market there.