Russian billionaire pays 100 million USD for mansion in San Francisco
Monday, April 4th 2011 - 04:12 UTC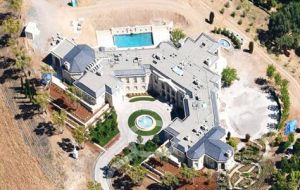 Russian billionaire has paid 100 million US dollars for a mansion in the United States, one of the most expensive single-family homes sold in the country.

Yuri Milner, a 49-year-old entrepreneur who heads Digital Sky Technologies, paid the record amount for the 7,772-square-meter house overlooking San Francisco Bay in the West Coast state of California.

It is modeled after a French chateau and has five bedrooms, nine bathrooms and sits on more than four hectares of land. It also has a ballroom and indoor and outdoor swimming pools.

The US housing market has been in an extended slump in the aftermath of the 2008 worldwide recession. Millions of houses have been taken over by banks when their owners, many of them out of work, could no longer afford their monthly loan payments.

Sales and prices have been falling sharply for houses that most US citizens buy, but real estate industry officials say the market for very expensive houses has not been affected as much.

Milner has invested heavily in several US ventures, including the Facebook social networking business, the Groupon consumer discount company and the video game maker Zynga. He lives in Moscow with his wife and two children and apparently has no immediate plans to move into his new home in the United States.

The house was sold by Fred Chan, the founder of ESS Technology, a consumer audio and video products firm, and his wife Annie.