UK celebrates Sunday Malbec World Day, Argentina's flagship grape variety
Saturday, April 16th 2011 - 02:10 UTC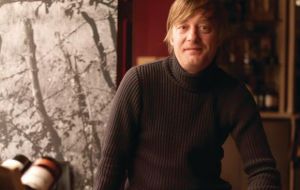 Wines of Argentina are gearing up for its first ever Malbec World Day, a global celebration of Argentina's 'hero' grape variety, according to worldwide drinks industry news Harpers Wine & Spirit.
The aim of the event that will take place on April 17 is to introduce the quintessential Argentine grape to a wider audience giving wine novices and aficionados the opportunity to sample some of the best of Argentina's flagship grape variety.
A range of events and tasting taking place across the UK that includes a large-scale Malbec promotion at Majestic's 200 stores; a Malbec experience with authentic food; music and tango at the Sunday Times Wine Club Vintage Festival, a Malbec Tasting day at Harrods and independent merchant, Hennings will be running an in store promotion.
Gaucho Restaurants will also be marking Malbec World Day with complimentary mini Malbec Masterclasses for all guests dining at a Gaucho restaurant between April 17-22 as well as a series of events at their Gaucho Broadgate restaurant, including a 'Meet the Wine Director' dinner with Phil Crozier, and the inaugural Gaucho Broadgate Kilo Club dinner with Malbec wines to match each course.
Wines of Argentina are partnering with wineries around the world to create a series of unique 'vintage 2011' Malbec wines.
One of those is with UK producer, Chapel Down who will create an authentic Argentine Malbec with an English twist by crushing, pressing and bottling Malbec grapes which have been picked from Gaucho Restaurant's vineyards in Mendoza.
The wine will then be aged by Chapel Down, ready to be released on Malbec World Day 2012 when it will be sold in Gaucho Restaurants, at Chapel Down and at selected retailers around the UK as a limited edition.
To celebrate the partnership and creation of this unique wine, Chapel Down will be inviting visitors on an exclusive tour of their vineyard and winery on Malbec World Day to explain how the unique wine will be made.
Chapel Down, chief executive officer, Frazer Thompson says: "We are delighted to be working with Gaucho and Wines of Argentina. At Chapel Down, we have become better winemakers by challenging ourselves to do extraordinary things. Working with, and learning from some world-class winemakers in Argentina will help us create something special: Argentine passion and English creativity and eccentricity". (Harpers Wine & Spirit)