Federal Reserve will remain biggest buyer of US Treasury bills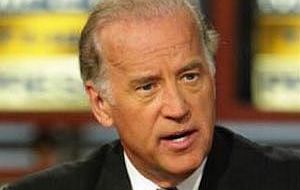 The Federal Reserve will remain the biggest buyer of Treasuries, even after the second round of quantitative easing ends this week, as the central bank uses its 2.86 trillion US dollars balance sheet to keep interest rates low.

While the 600 billion USD purchase program, known as QE2, winds down, the Fed said June 22 that it will continue to buy Treasuries with proceeds from the maturing debt it currently owns. That could mean purchases of as much as 300bn of government debt over the next 12 months without adding money to the financial system.

The central bank, which injected 2.3 trillion USD into the financial system after the collapse of Lehman Brothers Holdings Inc. in September 2008, will continue buying Treasuries to keep market rates down as the economy slows. The purchases are supporting demand at bond auctions while President Barack Obama and Republicans in Congress struggle to close the gap between federal spending and income by between 2 trillion and 4 trillion USD.

A total of 112.1 billion USD of the Fed's government bond holdings will mature in the next 12 months, 7% of the 1.59 trillion USD in Treasuries held in its system open market account, known to traders as SOMA. Replacing those securities will require the Fed to buy an average of 9.4 billion USD of Treasuries a month through June 2012.

The Fed also held 914.4 billion of mortgage-backed debt and 118.4 billion of debentures, the debt of government sponsored enterprises Fannie Mae and Freddie Mac, as of June 22. UBS AG, Citigroup Inc., Bank of America Corp., JPMorgan Chase & Co. and Royal Bank of Canada say 10 to 16 billion will mature each month, depending on the pace of prepayments.

Fed officials said the economy will expand 2.7% to 2.9% this year, down from forecasts ranging from 3.1% to 3.3% in April. It was the second time this year Fed officials lowered growth estimates. GDP expanded 3.1% in 2010. Policy makers said they expect the world's largest economy to grow 3.3% to 3.7% in 2012.

Vice President Joe Biden's bi-partisan deficit-reduction group has been meeting since May 5 to reach a compromise that would trim long-term deficits by as much as 4 trillion and clear the way for a vote in Congress to raise the 14.29 trillion debt ceiling. Treasury Secretary Timothy Geithner has said the US risks defaulting if the limit isn't increased by Aug. 2.

So far, there's been no lack of demand for US government securities even as public Treasury debt has grown to 9.26 trillion from 4.5 trillion at the start of the financial crisis in August 2007, and 5.75 trillion when Obama took office in January 2009.

Investors have bid a record 3.01 USD for every dollar of debt sold by the Treasury this year, compared with 2.99 last year and 2.50 in 2009.

The Fed began its first round of quantitative easing in November 2008 after the collapse of Lehman and the 85 billion bailout of insurer American International Group Inc. with a program to buy 500 billion of mortgage securities and 100 billion of agency debentures. In March 2009 it boosted planned purchases to include 300 billion of Treasuries and raised its target for mortgage debt to 1.25 trillion and 200 billion of government agency bonds.