Monday,
February
6th
2012
- 10:44 UTC
Top US official for Latinamerica scheduled to visit Peru and Argentina
US Acting Assistant Secretary of State for Western Hemisphere Affairs Roberta S. Jacobson travels this week to Peru and Argentina to meet with government, business, and civil society members in these key regional partners.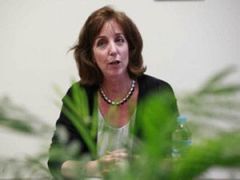 In both countries, Acting Assistant Secretary Jacobson will meet with senior officials to discuss issues of mutual interest, including bilateral cooperation and regional concerns.
She will also meet with political and civil society leaders. Jacobson will highlight with government and university officials in both countries President Obama's 100,000 Strong in the Americas goal to increase international study between the United States and Latin America.
In Peru, Acting Assistant Secretary Jacobson will discuss important issues such as socially inclusive economic growth and counter-narcotics cooperation. Peruvian President Ollanta Humala has proved to be a pro-business leader, promoting the private sector and close links with the US in several fields. Peru and the US have a free trade agreement implemented in 2009.
In Argentina, she will meet government officials, as well as with representatives from US companies doing business in Argentina, and civil society leaders. Her visit will also highlight cooperation between the national parks services.
Argentina has several pending issues with the US not least regarding Texas companies that had assets confiscated and won lawsuits against Argentina in the World Bank investments settlement tribunal.
The country also has a pending debt with the Club of Paris made up of sovereign creditors, among which the US. Debt is estimated as a minimum of 6.5 billion dollars and could increase depending on rates charged.