Friday,
May
11th
2012
- 02:31 UTC
Falklands' Desire Petroleum stake in oil discoveries worth 900 million dollars
The North Falkland basin explorer Desire Petroleum has revealed the findings of an economic assessment of the group's stake in the Sea Lion oil discovery, based on a high level development concept and economic review by Senergy from the UK.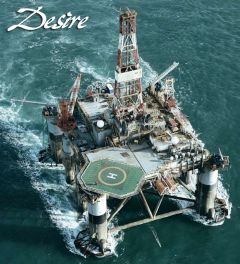 A farm-out deal, and a subsequent drilling success last year, has meant Desire owns a minority stake in an area that hosts an extension of Rockhopper's Sea Lion oil field and its associated discoveries.
An assessment by industry consultant Senergy estimated that Desire's interest in these discoveries is worth 900 million dollars, with 173 million attributed to Sea Lion, and 727 million attributed to the adjacent discoveries, Casper and Casper south (Shona) developments.
Desire said that the company is currently evaluating the new 3D seismic data and when this is complete later in the year a full Competent Persons Report update will be published based on all prospects and discoveries.
The company said that initial indications for new prospectivity in the East Flank play fairway are encouraging, with confirmation of the potential of the Elaine fan and a major new fan system identified.
"This confirms our view that there remains significant exploration potential in the basin", underlines the release.