Friday,
June
22nd
2012
- 07:39 UTC
Political deal in Germany on the ESM; mini summit in Rome to rescue Spain
The German government and opposition reached on Thursday a deal that will allow parliament to approve the European Stability Mechanism, ESM, next week, but Germany's top court may delay the rescue fund's start date, saying it needed time to study the treaty.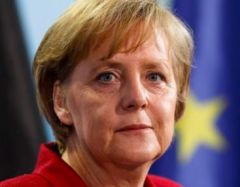 The ESM cannot come into effect without approval by Europe's biggest economy. Ratification also requires the signature of the president and a nod from the constitutional court in Karlsruhe.
The parliamentary floor leader of Merkel's conservatives appeared to dash French and southern European hopes of nudging Berlin towards common Euro area debt issuance, saying there would be no mutualisation of debt in Europe.
Italian Prime Minister Mario Monti suggested, on the sidelines of this week's G20 summit, using the Euro zone's rescue funds to buy the bonds of Spain and Italy in the secondary market to bring down their borrowing costs.
Monti hosts Spanish premier Mariano Rajoy, German Chancellor Angela Merkel and French President Francois Hollande in Rome this Friday and is also expected to raise the idea there.
Merkel has played down the proposal, which investors said might be counter-productive unless the ECB stepped in decisively in support.
A day before the four-way meeting, Italy disclosed that it is missing its target to lower the budget deficit to 1.7% of GDP and will have to cut spending by a further four billion Euros to meet the goal.
Any European bond-buying would come with strings attached, equivalent to the sort of bailout programs that Rome and Madrid are trying to avoid because of the stigma attached.
Given the limited capacity of the temporary European Financial Stability Facility, EFSF, and planned permanent ESM rescue funds, with at most 500 billion Euros available, a senior EU source said such intervention would make sense only if the ESM had a banking licence enabling it to borrow from the ECB. Germany has so far opposed that idea.