Tuesday,
July
3rd
2012
- 02:16 UTC
Euro zone unemployment reaches another record high in May
Joblessness in the Euro zone rose to a new record high in May, pushed up by lay-offs in France, Spain and even stable Austria, as the several years long debt crisis continues to eat away at the currency bloc's fragile economy.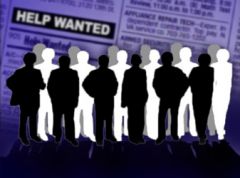 Around 17.56 million people were out of work in the 17-nation Euro zone in May, or 11.1% of the working population, a new high since Euro-area records began in 1995 the EU statistics office Eurostat said.
European leaders agreed a growth and jobs pact to inject 152 billion Euros into the European Union's economy at a summit last week, but economists say only economic reforms and resolution of the debt crisis can end the downturn.
Over the past 14 months, the total number of people out of work in the currency area has risen by almost 2 million people, according to Eurostat.
In May, unemployment rose by a tenth of a percentage point in France, the Euro zone's second largest economy, to 10.1%, while joblessness in Spain, the worst in the bloc, rose again to 24.6% from 24.3% in April.
Deep in recession and struggling to cut its fiscal deficit to EU targets, Spain was the fourth Euro zone country to ask its Euro zone partners for a bailout last month to save its banks.
Even in wealthier Austria, the number of people out of work ticked up by two tenths of a percentage point to 4.1% in May, although that puts unemployment back at January levels.
The downturn is also revealing the effects of overly rigid labour laws, where the wage-setting process takes too long, job protection is excessive and working hours are inflexible, shutting talented youngsters out of the market.
Partly as a result of that, youth unemployment rose to 52% in both Spain and Greece in May, Eurostat said.