"Leaving the Euro; a practical guide" wins the 2012 Wolfson Economics Prize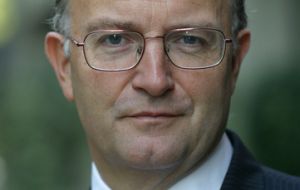 Economic research company Capital Economics has won the 2012 Wolfson Economics Prize, which is the second biggest prize in economics after the Nobel Prize.

The £250,000 prize has been awarded for the best answer to the question "If member states leave the Economic and Monetary Union, what is the best way for the economic process to be managed to provide the soundest foundation for the future growth and prosperity of the current membership?"

Capital Economics' submission was one of over 400 entries and beat off competition from other major economic research companies, the research teams of banks and other financial institutions, and leading academic economists. The judges unanimously viewed Capital Economics' submission as the "most credible solution" to the question of how an orderly exit from the Euro-zone could be managed.

The Capital Economics prize-winning team comprised Roger Bootle, Managing Director, Julian Jessop, Chief Global Economist, Andrew Kenningham, Senior Global Economist, Jonathan Loynes, Chief European Economist, Ben May, European Economist, Jennifer McKeown, Senior European Economist and Mark Pragnell, Head of Commissioned Projects.

The submission, entitled "Leaving the Euro: A practical guide", focuses on the departure of a single weak country such as Greece and involves the overnight introduction of a national currency.

The initial conversion rate would be 1 for 1 but the currency would be allowed to fall sharply on the exchanges. Electronic payment methods and Euros could be used until new notes and coins are introduced. The exiting country would re-denominate its debts into the new currency and announce a set of tough fiscal rules and a regime of inflation targeting. The full entry is accessible on the Capital Economics website at www.capitaleconomics.com.

Capital Economics' motivation for entering the prize was to contribute to the debate on how a Euro-zone break-up might best be managed and to continue to improve the breadth and quality of its research. The company has been well ahead of the pack in anticipating the problems facing the currency union, concluding back in 2010 that the chances of some form of break-up had risen above 50%.

In response to the announcement, Managing Director Roger Bootle said "I am absolutely delighted to win the Wolfson Prize. It has been a team effort and I would like to pay tribute to my colleagues at Capital Economics who collaborated with me. People may disagree on whether leaving the Euro is a good thing, but the contribution of the Wolfson Prize has been to demonstrate that it can be done".