Monday,
September
10th
2012
- 05:26 UTC
Argentine budget numbers ever so red in the seven months of 2012
The Argentine financial deficit soared to 13.5 billion Pesos in the first seven months of the year and could have reached 25.9bn Pesos had it not been for extraordinary resources from Social Security funds and the Central bank, according to the numbers published in the last release from the Central Bank.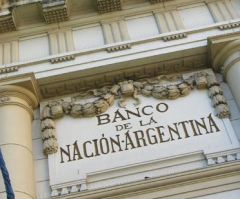 Although in July the primary surplus (before servicing debts) was 529 million Pesos, thus totalling 5.4bn Pesos since the beginning of the year, it is only half what it was during the same period last year.
Following the servicing of bond issues, the Argentine budget continued to show negative stats, with a deficit of 2.284bn Pesos which adds up to 13.5bn in the seven months of the year and climbs to 25.9bn if the extraordinary funds from Social Security and the Central bank are not included.
The release indicates that primary expenditure in the period expanded 24.9% which is below the 32% of the same period a year ago, although not an effective moderation but rather a "comparison syndrome", since outlays soared in the second half of last year because of the presidential election.
What stood out in the central bank stats for July is the record deficit from the public utilities companies which was 1.03 billion Pesos in July, accumulating in the seven month period 3.04bn Pesos, which is double the same period in 2011.