Brazilian extends tax breaks to two dozen industries to stimulate economy
Friday, September 14th 2012 - 00:51 UTC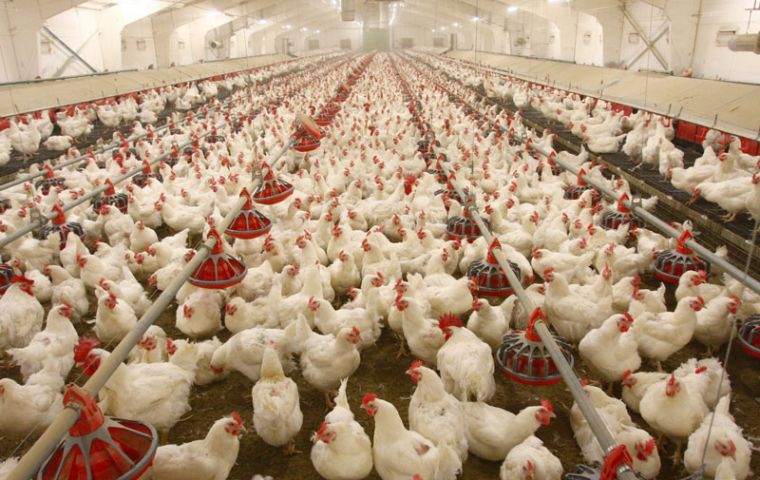 Brazil rolled out additional stimulus measures to bolster its sluggish economy on Thursday, extending tax breaks to more than two dozen industries and reducing the cost of acquiring capital goods in a bid to help struggling local businesses.

The measures were announced immediately after the US Federal Reserve launched another aggressive stimulus program to help support a weak economic recovery, which has cast a shadow over the health of the global economy.

Global financial headwinds continue to affect the Brazilian economy, Finance Minister Guido Mantega said, forcing him to again slash this year's economic growth estimate to 2% from a previous 3%.

A painfully slow recovery in Latinamerica's leading economy underscores the challenges policymakers face in returning to the type of fast growth that made Brazil a star among emerging-market peers.

The Brazilian economy has remained practically stagnant since 2011 despite a slew of government stimulus measures including targeted tax cuts and cheap credit. At the heart of Brazil's economic ills lies an industry struggling under a strong currency, high taxes and infrastructure bottlenecks--a mix of crippling output costs that has been dubbed the "Brazil cost."

Mantega said the government was extending payroll tax breaks for 25 industries including poultry and pork producers, wood pulp and freight and passenger transportation companies. The tax breaks will take effect in January of 2013 and cost the government 13 billion Reais (6.41 billion dollars) in tax revenue.

"These measures reduce labour costs for a series of companies and makes them more competitive at a time when we have an international crisis," Mantega told reporters in Brasilia.

He added that the measures also include mechanisms to lower the cost of acquiring capital goods like machinery.

President Dilma Rousseff's government earlier this year announced payroll tax breaks for more than a dozen sectors including textiles, furniture, auto pieces, buses and plastics makers.

The latest measures highlight Rousseff's efforts to move away from consumption-focused actions toward policies that reduce some of the world's highest output costs.

Most economists see the Brazilian economy growing a meagre 1.6% this year, a far cry from the 7.5% expansion seen in 2010. They agree the economy should rebound next year to about 4%, the latest central bank poll shows.

Companies that extended gains after the announcement included meatpackers JBS and Brasil Foods, and wood pulp producers Suzano, Fibria and Klabin.

Brazil, the world's top chicken meat exporter, has scaled back poultry output as the spike in grain prices crimped margins and hurt producers' cash flow, the head of the country's poultry association said on Aug. 20.

Mantega said the latest tax incentives will help lower domestic inflation next year as companies promised to pass the reduction in labour costs on to consumers. Still, some analysts doubt industries will keep their word to lower prices as they scramble to make up for losses.