Saturday,
September
15th
2012
- 06:01 UTC
One longliner and four krill trawlers fishing in South Georgia
Only one longliner remained fishing in South Georgia waters at the end of the season on August 31. Four longliners were fishing at the start of August, but just one remained to complete its allotted fish quota. The others completed their TAC at various times through the month then sailed for the Falkland Islands for catch verification.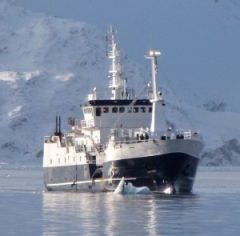 Three krill trawlers operated to the north and east of the Island at the beginning of the month. A fourth trawler, new to the fishery, was inspected and licensed on August 15. All four trawlers were still fishing at the end of the month and catches were good.
A reefer vessel arrived on the Dartmouth Point anchorage in Cumberland Bay on August 20 and transhipped krill from, and refuelled, three of the trawlers during the week that followed before sailing. Another reefer arrived in port on August 30 and will remain for around a month. (South Georgia News and Events).-