Sunday,
November
4th
2012
- 06:40 UTC
Argentina private sector increasingly isolated from foreign money markets
Earlier in the week Standard & Poor's ratings services lowered to 'B-' from 'B' its unsolicited long-term sovereign credit rating on Argentina and on Friday the ratings agency said it is taking a similar rating actions on four Argentine banks and 16 Argentine corporations.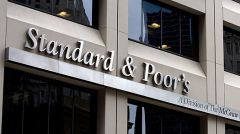 Standard & Poor's lowered to 'B-' from 'B' its global scale issuer credit ratings on Banco Hipotecario SA, Banco Patagonia SA, Banco de Galicia y Buenos Aires SA, and Banco de la Provincia de Buenos Aires. The outlook on the ratings also remains negative.
S&P also announced on Friday that it is lowering the global scale ratings on the provinces of Buenos Aires, Córdoba, and Mendoza, and the City of Buenos Aires to 'B-' from 'B'. (They are among the richest provinces of the country).
On the situation of the banks S&P said "we rarely rate financial institutions above the foreign currency ratings on the countries where they operate because we consider it unlikely that these institutions would remain unaffected by developments in their domestic economy."
S&P said the downgrade "on the Republic of Argentina is based on the increasing risks the government will face on its debt management following the Second Circuit Court of Appeals of the United States' ruling ratifying the judgment of the New York district court granting summary judgment to plaintiffs on their claims for breach of the Equal Treatment Provision".
It added that "this rule could potentially increase the liabilities of Argentina and the debt service of the government over the near term. In addition, recent negative events, such as the payment in local currency of a province liability denominated in US dollars issued under Argentinean Law and the blocking of a Navy ship in Ghana by litigants from the 2001 sovereign default, highlight the increasing risks the government of Argentina will continue to face to define its economic policy management and financial program over the near term".
More specifically on the situation of the banks S&P said "also, all the financial institutions operating in Argentina could face indirect effects of a sovereign downgrade."
The report said that "this is because we believe a sovereign downgrade is normally associated with, or could lead to, a weaker operating environment for financial institutions, which would very likely affect their creditworthiness. These trends could harm the credit fundamentals of these four banks. We will continue to monitor their financial condition closely".
According to S&P "the negative outlook indicates at least a one-in-three chance of a downgrade over the next 12 months." S&P also said it downgraded the provinces of Buenos Aires, Córdoba, and Mendoza, and the City of Buenos Aires to 'B-' from 'B'.
"The negative outlook on these entities reflects the outlook on the sovereign and the risk of further deterioration of economic and financial conditions in Argentina," the ratings agency said.
S&P also downgraded the outlook of 16 Argentine companies. (BAH).-