IDB 6bn loan to reduce development disparities in Argentine Northern provinces
Thursday, December 13th 2012 - 07:09 UTC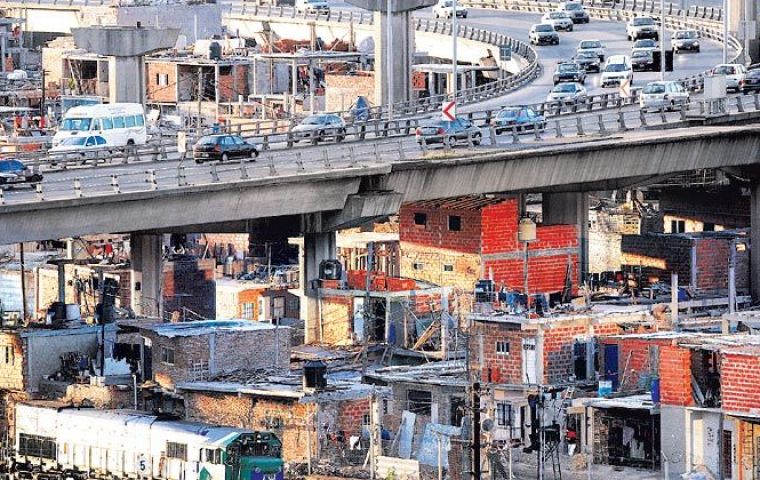 The Inter-American Development Bank (IDB) approved a credit program for Argentina of 6 billion dollars until 2015, destined to works in the region known as Norte Grande, and Greater Buenos Aires, the Economy Ministry stated in a communiqué.
According to the official statement, these funds will have "strategic aims to relief the development restrictions, the social inclusion and productivity, the urban sustainability and habitat improvement."
The loan reaches "areas such as transport, power, rural and agrarian development, tourism, education, health, water cleansing, rubbish treatment and development of urban and private sector."
Despite some progress, significant development challenges remain, particularly with regards to the need to reduce disparities in the Norte Grande region and the greater Buenos Aires area in comparison with the rest of the country.
The Norte Grande, made up of Argentina's nine Northern provinces and representing 27.2% of the country's land area and 20.7% of its population, has a lower level of economic and social development than the country as a whole. The purpose of the strategy is to help improve the region's competitiveness and productivity and reduce development disparities.
The greater Buenos Aires area, which covers 2.400 km2 and contains one third of the country's population, includes pockets of poverty and exclusion and suffers from environmental problems. The new Bank strategy aims to help improve the quality of life in the region and increase opportunities for its people.
Currently, the IDB loans to the Argentine public sectors reach 54 programs for 9.206 billion dollars. During this year, the IDB approved new loans for a total amount of 1.390 billion dollars