Spanish navy patrol challenges Gibraltar and the Foreign Office
Thursday, December 13th 2012 - 07:15 UTC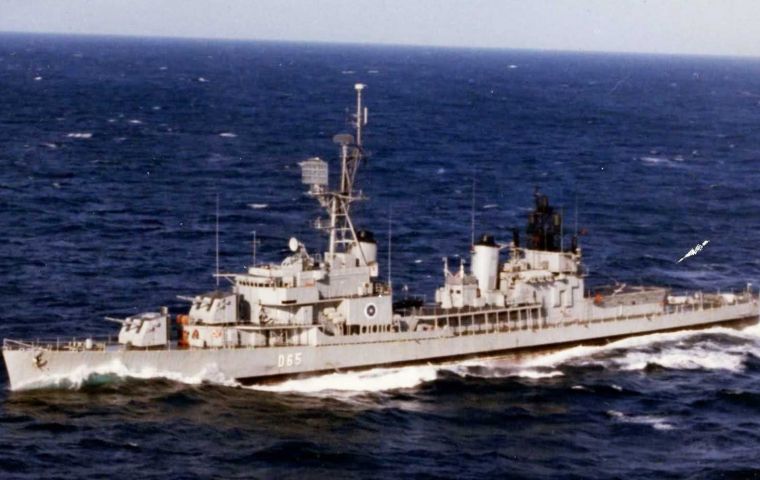 A Spanish warship made a two-hour incursion into Gibraltar waters on Monday evening, in a defiant response to Britain's warnings to stay away. The incursion came just hours after the British Foreign Secretary, William Hague, told the House of Commons that Britain would take "a grave view" of any violation of British sovereignty in Gibraltar waters.
The Spanish Navy patrol boat SPS Tagomago entered British waters on the east side of the Rock at around 5pm and spent the next two hours in the area, though it did not attempt to interfere with shipping.
"The vessel was not in exercise of the right of innocent passage through British Gibraltar territorial waters," said The Convent in a statement.
The Spanish warship was shadowed by vessels from the Royal Navy's Gibraltar Squadron and several radio warnings were issued ordering it to leave Gibraltar waters.
Eventually, at around 7pm, the Spanish ship departed.
The incursion, as has now become a matter of routine, will lead to a diplomatic complaint to the Spanish Government in Madrid.
Officials in The Convent said they had informed the Foreign & Commonwealth Office in London and the British embassy in Madrid.
"Her Majesty's Government will back this up with an immediate formal diplomatic protest in line with the UK Foreign Secretary's…statement that [Britain] "…would take a grave view of any attempts by Spain to exert any authority or control within British Gibraltar Territorial Waters."