Argentina's official November inflation 0.9%; half the 1.81% congressional index
Saturday, December 15th 2012 - 06:33 UTC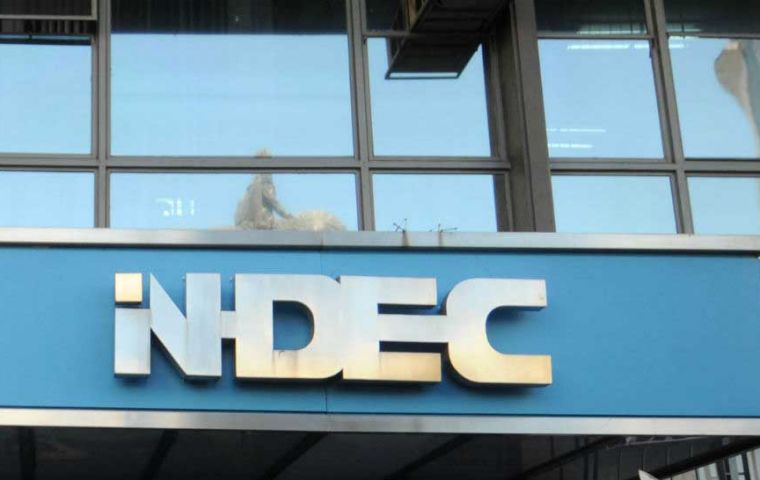 Argentina's official inflation was 0.9% in November, rising slightly from October's 0.8% rate, the government stats office Indec said on Friday.
The country's official inflation figures have been widely discredited since 2007 when the professional staff from Indec was replaced by political cronies faithful to the Kirchner couple administrations.
Indec said November's consumer inflation was driven by a 4.7% increase in the price of housing and basic services and a 1.0% rise in the cost of household goods and equipment.
Prices in the heavily weighted food-and-beverage category rose 0.3% last month.
According to Indec inflation in the 12 months through November totalled 10.6%.
The official inflation rate was less than half the so called Congressional index based in the analysis of nine private agencies, which showed a 1.81% advance against the previous month, accumulating 25.4% in the last twelve months, "the highest in 18 months".
Indec also reported that wholesale prices gained 0.9% (12% so far this year) and the construction-related costs rose 0.5% in November, accumulating 24.4% increase during the first eleven months of the year.