Argentina among select group with the highest inflation in the last fiv-year period
Saturday, January 5th 2013 - 05:53 UTC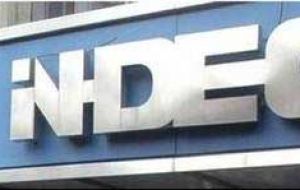 Argentina is among the world's countries which experienced the highest inflation in the last five years based on average data from the country's private consultants and the IMF. The double digit inflation was estimated at 21.3%, an approximate average for the 2008/2012 period, and compiled by IERAL an Argentine business think-tank.

It is a well known fact that the inflation and GDP info released by the Argentine government stats office, Indec are not considered reliable and have been questioned by the IMF and World Bank.

Indec has sustainedly reported in the last five years one-digit inflation.

The other countries that share the privilege of the highest inflation include the Democratic Republic of Congo, Ethiopia, Byelorussia, Sudan and Venezuela. The three African countries are involved in serious armed conflicts and Byelorussia in considered the last remaining dictatorship in Europe.

IERAL points out that 83% of the world's countries had an annual inflation of one digit while only 17% two-digit inflation.

The think-tank also argues that 84% of world countries experienced an average medium positive expansion in the last year, while the remaining 16% (29 countries) faced recession and serious contractions of their GDPs.

In the five-year period Argentina takes off in 2008 with 6.8% growth and ends with 2.6% in 2012. In 2010 and 2011 expansion rates were above 8%, but only 0.8% in 2009, according to the data compiled by IMF.

"Some countries did not grow much with low inflation, but others with one-digit inflation expanded robustly. What is difficult is to find countries with two-digit inflation with economies that expand", argues IERAL.

Likewise the group of countries, mostly emerging economies with inflation in the range from 5% to 10% approximately two thirds expanded above the world average.

However 66% of countries with inflation 0 to 5% expanded below the world average which was 3.1%. But this is attributed to the fact that the group includes a majority of developed economies which during the last decade expanded less that emerging economies or simply have been in recession for most of the five years (2008/2012) because of the still unsolved consequences of the financial crisis.