Spain's jobless soars to 26%; 1.8 million households with no member employed
Saturday, January 26th 2013 - 04:26 UTC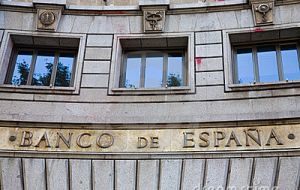 Spain's unemployment rate shot up to a record 26% in the fourth quarter of 2012, leaving almost six million people out of work, the National Statistics Institute said on Friday. The rate rose from 25% in the third quarter as the country's recession deepened.

Over the year, 691,700 more people lost their jobs, the institute said, adding that there were now 1.8 million households in which no one was employed.

Spain is in the throes of its second recession in just over three years following the collapse of its once-booming real estate sector in 2008.

Battling to reduce a swollen deficit and avoid a bailout, the year-old conservative government has made major financial and labour reforms and applied severe austerity measures such as cutbacks in wages and spending as well as tax increases.

The austerity measures are aimed at lowering the deficit, but are hurting the economy in the short-term, while the reforms will only help growth in the longer-term. That means the economy will suffer more before it recovers.

The central bank this week estimated that the recession deepened in the fourth quarter of last year, the economy shrinking by 0.6% compared with the previous three-month period.

It was the sixth consecutive quarterly contraction. The economy contracted by 0.4% in the third quarter. The bank estimated economic activity was down 1.7% in the fourth quarter from the year-earlier period and down 1.3% for the whole of 2012.

The statistics institute will announce official economic growth figures on January 30, while Europe's main statistics office Euro-stat unveils its estimate on February 14.