Horse-meat burgers: Burger King dumps Irish meat supplier Silvercrest Foods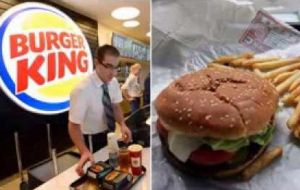 Burger King Worldwide has taken a tough stand with Irish meat supplier Silvercrest Foods. The fast food giant was buying meat for its hamburgers it was selling in the United Kingdom, Denmark and Ireland.

Ireland's Food Safety Authority in early January cleared the Ireland supplier, saying a very small quantity of horse meat found did not pose a safety risk.

Nonetheless the report prompted ABP Food Group to place its Silvercrest subsidiary under entirely new management. "We are proud of our excellent reputation for quality and service throughout Europe and are determined not to allow the Silvercrest incident to overshadow what is a great business," ABP Food Group CEO Paul Finnerty said.

The move however was not enough to sideline Burger King's own investigation, which drew a different conclusion to the Irish regulator, and has now resulted in the termination of Burger King's contract with Silvercrest.

"While the Food Safety Authority of Ireland has stated that this is not a food safety issue, we are deeply troubled by the findings of our investigation and apologize to our guests, who trust us to source only the highest quality 100% beef burgers. Our supplier has failed us and in turn we have failed you. We are committed to ensuring that this does not happen again," Diego Beamonte, vice president, Global Quality, Burger King Corporation, said Friday.

Beamonte did not say Silvercrest supplied horse meat, but rather claimed a small quantity of meat was found at the Silvercrest facility that was not British or Irish, and this was the basis on which his company's contract with the Irish supplier was terminated.

"Within the last 36 hours, we have established that Silvercrest used a small percentage of beef imported from a non-approved supplier in Poland. They promised to deliver 100% British Irish beef patties and have not done so," Beamonte said.

"This is a clear violation of our specifications, and we have terminated our relationship with them. Through our investigation, we have confirmed that this non-approved Polish supplier is the same company identified by the Irish Department of Agriculture as the source of Silvercrest's contamination issue".