Uruguay promotes a free trade agreement of Mercosur with Canada
Wednesday, February 6th 2013 - 21:53 UTC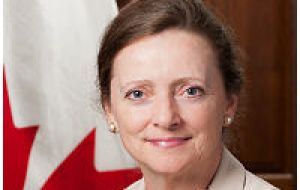 Foreign minister Luis Almagro announced that Uruguay will work for a free trade agreement between Mercosur and Canada during the first half of the year when Uruguay holds the chair of the South American group that also includes Argentina, Brazil, Paraguay and Venezuela.

Almagro made the announcement during the signing of a tax information exchange agreement with Uruguay with the purpose of attracting investments and facilitates the influx and outflow of capital.

At the ceremony in the Uruguayan Foreign Ministry, Minister Almagro and Canadian ambassador Claire Poulin underlined the significance of the accord and the fact the two countries have long shared values, principles and besides are "the two countries with 'the lowest levels of corruption in the continent'.

"This agreement shows our international commitment to the fight against global fiscal evasion", said Ms Poulin.

Almagro remarked the event occurs in the framework of "very dynamic bilateral relations between both countries" which includes preparing a visit to Ottawa by Uruguayan authorities programmed sometime in the next ten months.

"This happens when Uruguay holds the Mercosur chair and when we are making great efforts to promote Canada-Mercosur trade and investment relations", added Minister Almagro. "Hopefully negotiations will find their natural course and then we can sit at a table and exchange proposals based on each side's ambitions".

In March 2012, Canada's foreign trade minister Ed Fast said that closer links with Mercosur are a crucial element of the country's foreign economic policy. At the time Fast visited Argentina, Brazil and Chile.